When I first met Carlo he hadn't even opened his winery.  He was a year away from that.  Since he's opened I usually make at least one if not more visits to see him and Dominique and what they are up to.
What was once a small winery nestled in the town of Ghent, New York is growing like a wild vine.
Since it was a beautiful day we sat outside and had a glass of their Rose.  Or has Carlo calls it, his "orange wine." It is made from Seyval, Geneva and Concord grapes. The grapes were all pressed together.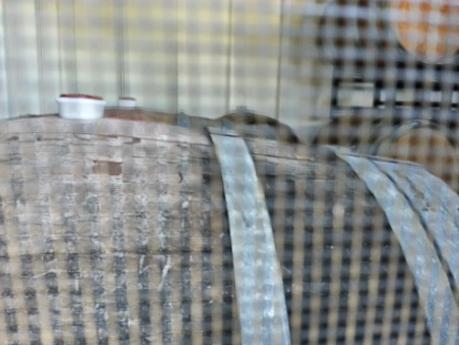 Solera Building at Hudson-Chatham Winery
Shortly after the Rose was poured we ended up walking over to the "Solera building" which will house a maximum of 20 barrels for the purpose of making Sherry.  He is using the technique that they use in Spain, maturing the wine using the solera system.  This is the system where you gradually blend small amounts of young wines with the older stocks in such a way that it is assimilated by the older wine.  It will then pick up the characteristic of the aged wine.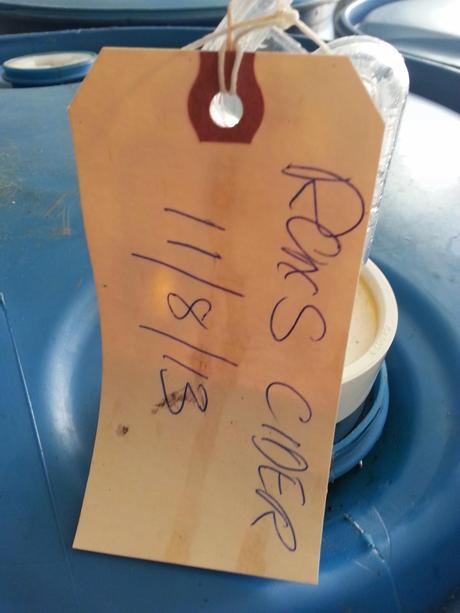 We then moved into their tank and barrel area.  Long and behold they are entering into the Cider relm. Ron Bixby is their new Cider maker and he is from Little Apple Farm, a 5 acre, 100 year old organic apple farm. They have made 150 cases of organic natural apple cider. It is fermented in the bottle like a Belgium Ale. .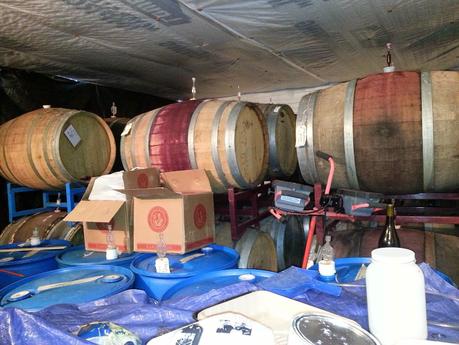 The barrel room that use to house their wine, port and sherry, is now dedicated to only the red wine from the 2013 harvest. The port and sherry are over in the solera. Carlo says it's going to be a good year, as it was a super vintage! And he's excited!
This year they will be coming out this year with 5 Baco Noirs. They will have the Estate Baco, Reserve Baco from Casscels Vineyard, Middlehope Baco which come from 40 yr old vines, Old Vines Baco and the Fieldstone Baco. New to their portfolio is Pinot Noir and Chardonnay from Peter Brengall's Farm in Columbia County.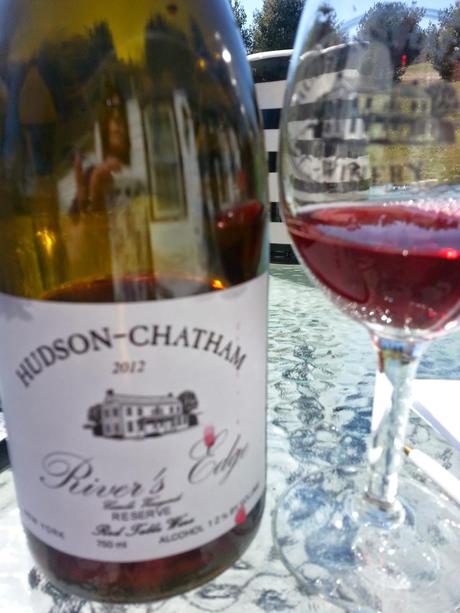 Also new is their Rivers Edge blend which is a wacky hybrid blend of Berden and Chambourcin but it taste like a Pinot Noir says Carlo.  It did have acidity like a Pinot and a little raspberry on the profile.
In addition to the wine they are launching a food program complete with jams and drizzles. Look for a catalog soon or visit their food table they will have in addition to their wine table at many local wine festivals..
Carlo and Dominique are doing some wonderful things at their winery.  If you are in the Hudson Valley for a day or weekend, they are a must stop and taste.