Following the trend that HTC set for all-metal smartphones when it launched the HTC One M7, its design team has, once again, raised the bar when it comes to creating beautifully crafted devices.
Driven by the belief that design should be inspired by both your surroundings and personal and cultural influences, such as fashion and art, the newest member of the award-winning HTC One family – the HTC One X9 – pulls through the look and feel of high end silk, creating a softer, warmer and more luxurious finish to the phone.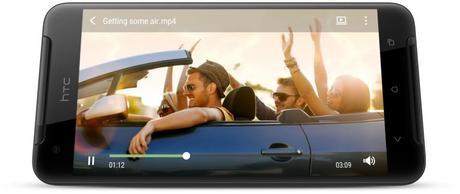 Taking cues from the company's metamorphic philosophy, which draws on the natural beauty around us, by using rich, striking colors and unique finishes, the HTC One X9 uses a new technique to give it its fine texture. Tapping into the fashion world's obsession with silver and gold, it comes in two colors – Topaz Gold and Carbon Gray – making it the perfect accessory.
Also read: HTC launches HTC 10
At just 75.9mm, its glass curved front and finely honed corners make it one of the most slender handsets in its class. A 5.5-inch full HD screen with personalized color mode and rich display not only delivers the optimal multimedia experience but also means that it is a phone you are proud to show off and carry around.
"Elegant, stylish and ergonomic smartphone design is an essential element for consumers today", said Mr. Faisal Siddiqui, President, HTC South Asia. "At the same time, they don't want to sacrifice performance or screen size, so striking the right balance between style and size was key for this new addition to the HTC One family. The HTC One X9 draws on rich colors and unique finishes, combining them with a lightweight, slender metal design and larger screen for those who want a premium smartphone experience."
Capturing beauty from both behind and in front of the lens
Working tirelessly to deliver an unparalleled experience, the camera quality on the HTC One X9 is one of the best in its class. By precision engineering two cameras, one front and one back, and a selection of image-enhancing features, the HTC One X9 enables you to capture breathtaking shots every time and from every angle. Combining the 13MP rear camera with its second-generation Optical Image Stabilization (OIS) and Real-time anti-shake functionality, and the front facing 5MP camera, with integrated Auto Selfie, Voice Selfie and Live makeup, you can shoot clear, sharp, smooth images of the highest quality regardless of who is behind the lens.
RAW format's one button enhancement feature automatically brightens colors and sharpens edges with one push, and other imaging tools commonly used by professional photographers such as Pro Mode and an advance manual control, add the finishing touches what is already one of the best cameras in its class.
And if photography is not your thing, video buffs will have their inner film director inspired by 4K video resolution and Hyperlapse mode which allows you to create dramatic time-lapse effects.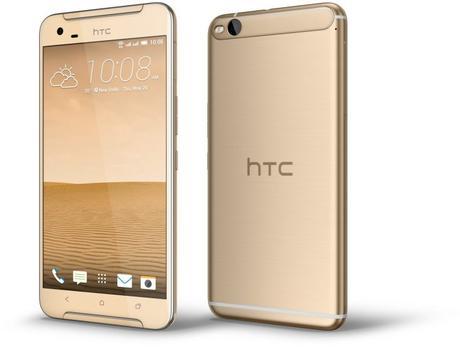 Sound good to you?
Never compromising on audio, and with the knowledge that most people listen to music on their smartphone, the HTC One X9 creates larger than life audio, delivered by HTC BoomSoundTM with Dolby™ Surround. Integrated amplifiers bring out the best of your music and provide an, even more, dynamic range of sound.
Software to stand out: Android 6.0 Marshmallow
Premium smartphone hardware demands the best software to support performance and the HTC One X9 uses the latest Android 6.0 Marshmallow features for the best user experience. Google Now on Tap intuitively provides information about whatever is on your screen by holding the home button. Google Backup for Apps automatically backs up app data it to all capable Android-powered devices.
Accessories and availability
The HTC One X9 comes in Topaz Gold and Carbon Gray colors at INR 25,990/- and will be available at retailers from June 2016 onwards.