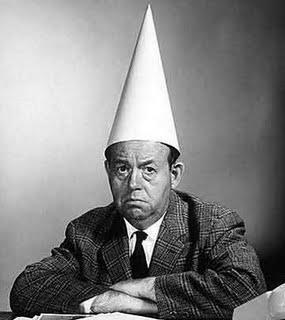 One of the reasons why training programs so often fail is because the designer of the training has not understood the differences between cognitive and emotional learning.
Very often, training programs on relationships, leadership, supervision, customer service, management and selling miss their target because they are using techniques more suitable for cognitive learning.
When you're buying training for your staff it is important to take this concept into consideration because cognitive techniques used in emotional training create confused learners and waste your training budget.
The training design has to accommodate the fact that emotional incompetence often stems from habits learned early in life. These automatic habits are a normal part of living as experience conditions and shapes the brain. Humans acquire a habitual repertoire of thought and feeling and action. This habitual repertoire strengthens the neural connections that support it. Connections that are not used become weaker.
The stronger the habits the more likely it is that the underlying neural connections become the brain's default option. This leads to automatic and spontaneous behavior with little or no awareness that there are possible responses. So the person who lacks empathy will have an habitual habit of neural responses to overcome and be replaced with a new pattern of thoughts, feelings and actions. This is a formidable training challenge.
The designer of training programmes need to realize that emotional capacities such as empathy emanate from a different part of the brain than the cognitive abilities. This means that social and emotional learning is much more challenging than cognitive learning. Emotional learning requires adjustments and modification to the circuitry in the emotional parts of the brain. We all know that changing habits is difficult, and this is the reason why. To change a habit we don't need words and ideas, we need simple repeated actions and vivid experiences.
There is another factor that makes emotional and social learning much more difficult and complex than purely cognitive learning and that is motivation. For example if you're going to tell people that they going to learn a new telephone system they don't normally become upset and defensive. On the other hand, when you tell them that they're going to learn how to control their impulses you can expect some resistance. The reason for this is that the prospect of needing to develop greater personal emotional competencies is something that a lot of people have difficulty in accepting. This is likely to create some resistance.
Emotional learning is so different from both cognitive and physical learning because it usually involves a long and sometimes difficult process that requires considerable practice and support. When you understand this about emotional learning, it's easy to see how a two-day seminar will not work but also the participants recognize that the programme is inadequate and that they will turn away from the prospect of future training.
Follow up coaching is a vital ingredient for successful emotional training. So when you think about all those sales courses, all those leadership courses and all those relationship programs that don't incorporate follow up as an important part of their design, you must question their effectiveness and value.


Author: Peter L Mitchell Article Source: EzineArticles.com
© 2012, ©Active Consultants 2011. All rights reserved. Copying in part or in entirety only permitted by written consent
Republished by Blog Post Promoter