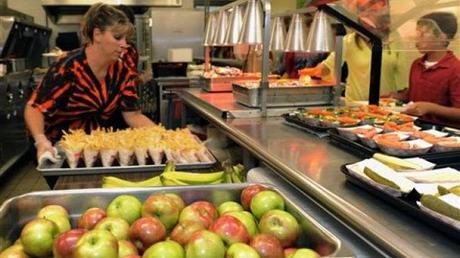 photo FOX News
I am so mad, I could spit.
An email just hit my in-box from my son's school informing me that the "Cafeteria expansion will continue at MIS/HPMS. Students are asked to bring lunches through October."
THROUGH OCTOBER!
The email states, "Later this fall, students at MIS/HPMS will finally have a little breathing room in the cafeteria, thanks to the ongoing expansion project, which will add 6,500 square feet to allow seating for 650 per lunch period. The work will continue through the end of October, due to design revisions and construction delays, and the kitchen will not be operational until construction is completed. Since we will not be able to prepare food in the cafeteria,
we will not be able to serve lunch
while the cafeteria is under construction."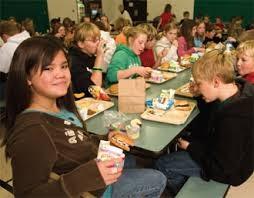 photo: Sensory Parenting
What kind of idiot did not manage this process better?! 
Someone needs to be fired. Or quartered and drawn. Or better yet, have to make delicious, hot meals for the thousands of students who will be affected because of someone's incompetence.  And can we just talk about this not only deprives my son of a nutritious, hot meal but how this hugely inconveniences me because I now have to think about what to make EVERY DAY.
KILL. ME. NOW.
So, readers, please help a culinary-challenged Mom and let me know your suggestions for a healthy lunch that I can make from home, so my poor child does not spend the next however many days eating a peanut-butter and jelly sandwich and a bag of chips.  Thank you for your help!!