People are dressing up their pets for Halloween next week and it is getting crazy out there… and here…
You have just a few more days to send me your pet photos for our Howloween contest… You might just win a cool scary prize BOO…
Now, here is the skinny on how much pet parents are spending on Halloween costumes for their pets. It could make you HOWL…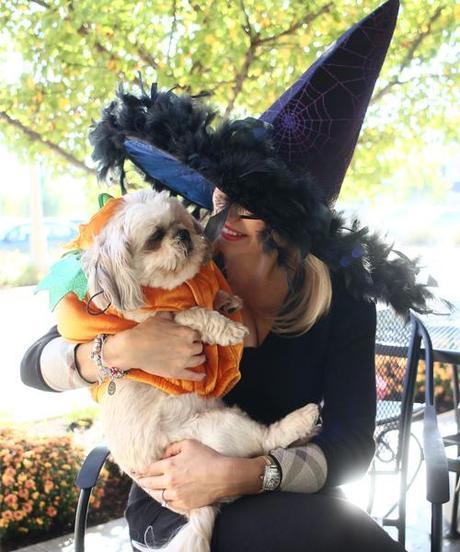 http://millionairecorner.com/Content_Blog/Heather-Couture-Corner-Halloween-Costumes-You-and-Your-Pet.aspx
"Trends for 2013 show that the most popular pet costumes are the following: a pumpkin, a hot dog as a close second, cat, and devil.
"….According to a National Retail Federation Spending Survey, Halloween is second only to Christmas in spending and since 2005 spending on Halloween has increased 54.7 percent with total spending estimated to reach $6.9 billion in 2013.
"A good portion of the spending for Halloween comes in buying human costumes, but of the people surveyed, an additional 13.8 percent of pet parents plan on dressing up their four-legged companions as well.
"An estimated $330 million will be spent on finding just the right costume for Fido or Fluffy. This number has jumped an astonishing 65% since 2010.
"…Pet parents could once count on their favorite retailer only carrying a few selections of pet Halloween costumes, but today, there are literally hundreds of choices. This is especially true when you add online retailers into the equation".
http://shine.yahoo.com/pets/americans-spend-330-million-halloween-pet-costumes-235900559.html
15 signs that you are obsessed with your dog
of course…
10. You take your dog on vacation with you.
(and I would add and you write a whole blog about it, ha ha ha)…