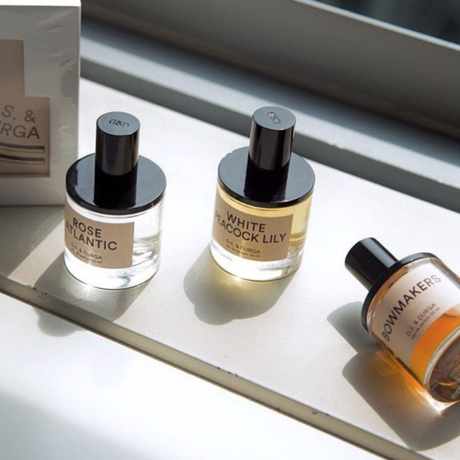 David Seth Moltz was in Scotland a few years ago, gathering references for his new scent Tomb of Eagles. He's a self-taught, Brooklyn-based perfumer interested in photorealistic scent representations, which can transport the sniffer to real or imagined places – a bowmaker's shop in the Pioneer Valley, a burned-down barbershop in Westlake, N.Y. in 1891. Or, in this case, a Neolithic grave site located on a cliff's edge of Orkney, one Scotland's more remote and waterlogged archipelagos. Travel writer Katherine LaGrave accompanied David for a story in Conde Nast Traveler: 
Following Moltz in the wild is to step into a real-life scratch-and-sniff game. At stone-built Skara Brae, a cluster of eight Neolithic houses older than both Stonehenge and the Great Pyramids, he kneels in the grass above the settlements, and rubs the soil between his fingertips, smelling. Outside of the replica of house seven, he finds wintergreen. Down on the beach, behind the site, he walks the curving shore of the Bay of Skaill, plucking, photographing, surveying, identifying, illustrating, and recording it all in a black notebook otherwise tucked under his right arm. Later, these notes will jog his memory of how something looked, smelled, felt, and what it reminded him of. (Samples of his scrawl: "thistle, candy sweet, wisteria, pink-purple, sugar, honey, linalool, clover," or "burdock, cow parsley, woods.") 
To the cynic, this can sound like marketing hogwash, but it's the best way I can describe the scents David creates for his company D.S. & Durga, which he runs with his wife Kavi (he's D.S., she's Durga). David is the company's nose, Kavi is the graphic designer. And while Tomb of Eagles ended up being a candle (it's described as "clover, sea pinks, sweet cicely, and the sonorous sea"), my favorites from the company are the personal fragrances, which are every bit as photorealistic of a time or place.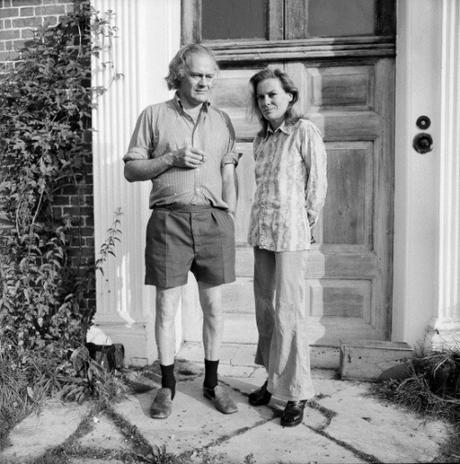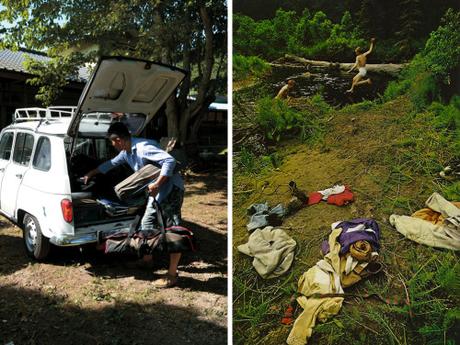 To be sure, every perfumer describes his or her creations as photorealistic, but they're often based on abstract conceptualizations, such as Mark Buxton's unconventional ink note in Comme des Garcon 2. D.S. & Durga is unique in that they've drawn the clearest line I've seen between the things that are likely in your closet and how you may want to smell. Instead of trying to figure out whether an aromatic fougère is a better match for your fall bomber jacket or summer suit, you can just read D.S. & Durga's fragrance descriptions, which are like brief liner notes to an album. If the scenes sound like the same places that give you style inspiration, the scent is probably worth sampling.
David compares his perfumery to painting. "People talk about a painting as though they're actually seeing something, but it's just paint arranged in a way that gives you the idea of an image," he says. "Fragrance can work the same way. If I want to make a fragrance smell like a particular scene, I can put something in front to represent a certain plant species. Then in the distance, there will be something else, such as cold rocks or the sea. I like using ingredients in that way to conjure up a place or event. To me, that's more satisfying than saying something is just 'sandalwood enlivened by frankincense and jasmine.' Perfume can be armchair travel."

In this way, many of D.S. Durga's fragrances fit perfectly with certain wardrobes, almost as though they're a missing puzzle piece that completes a picture. Silent Grove, for example, is designed to smell like a patch of New England woods somewhere near Massachusetts' Phillips Beach. The watery-green accord evokes the image of lotuses floating on untouched linden-clad ponds, and it's perfect for anything that could be described as Ivy. Menswear, after all, takes a lot of inspiration from New England – Bean boots, mountain parkas, and Shetland sweaters.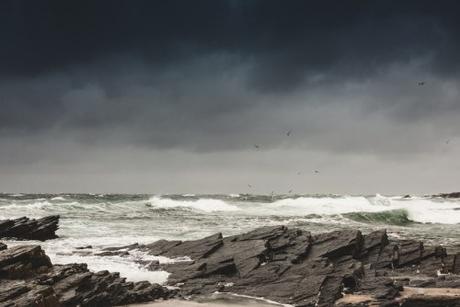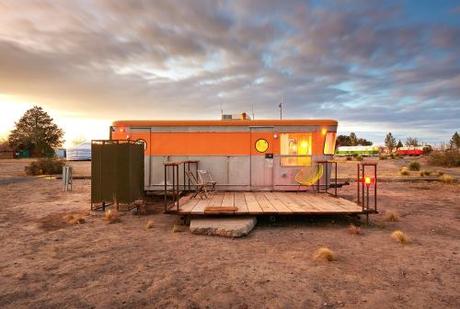 Similarly, the scent of Pale Grey Mountain, Small Black Lake teleports you halfway up a mountain somewhere in Ireland or Scotland (it's part of a trio of scents developed in collaboration with Glenlivet, and was inspired by old Northern European cultures – Nordic, Orcadian, and Celtic among them). The scent smells like a crisp, cool fog floating over aromatic heather, bramble flowers, green lichen, and gray stones. And it again goes naturally with clothes that take inspiration from the same places. Think of thick tweed sport coats, warm moleskin trousers, and dirty, double-leather soled brogues.
For something more casual, you can try El Cosmico, which evokes the smell of flowering Creosote shrubs and mesa woods wafting through the dry desert air in Marfa, Texas (it was created for the destination hotel there that goes by the same name). This is basically Visvim in a bottle, assuming you want something suitable for summer. It's light and sweet, vaguely reminiscent of the scent inside wicker baskets, but goes well with the sort of things you'd find at Stag Provisions, Unionmade, or Blue in Green. 

Cowboy Grass, meanwhile, has a blend of grassy vetiver and sagebrush that feels right with RRL; Debaser is a ripe fig and coconut accord named after the opening track to The Pixies' Doolittle. And while the second isn't necessarily a place (not all their scents are based around places), it smells like what I imagine someone would wear while listening to that album – denim jackets, graphic tees, vintage flannel shirts, old leather jackets, and slim cut jeans. This is the scent of someone wearing Our Legacy and Margaret Howell to a record store, with "the wild shrill of Black Francis coming through the radio in the August heat."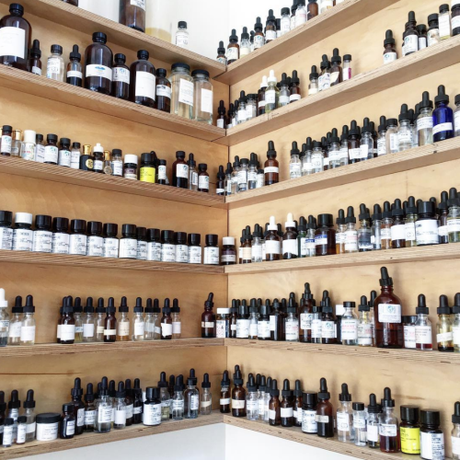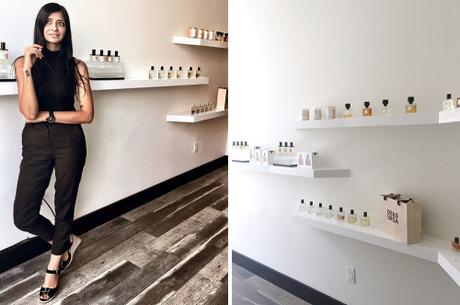 David tells me he doesn't actually pay much attention to men's fashion, but I imagine living in NYC taps you into some zeitgeist (before becoming a perfumer, he was also a musician). That's the only way I can explain why his fragrances fit so perfectly with what's happening in menswear. As a self-taught, indie perfumer, he's also less constrained by traditional methods and market research reports. Jean Claude Ellena, one of the greatest perfumers of our age, once wrote a post about how market research is responsible for the terrible, watered down compositions you find in malls. Developing something interesting often means striking out on your own (hence indie) or having enough clout to refuse being pigeonholed by corporate boards. 
Market research continues to occupy an important place in the perfume industry. Consumers are asked to give their reactions to a composition, sometimes to the point of being asked to compare it to leading perfumes in the market. They're required to fill out forms on the various aspects of a fragrance (freshness, femininity/ masculinity, whether it's flowery or spicy or woody, etc). Thanks to technology, it's possible for perfumers to recalibrate any aspect of a fragrance into a more flowery or fresher or less masculine take. But in so doing, they are destroying the original creation! Some of my creations, having undergone as many as twenty tests, were completely distorted, spoiled. The end result smelled of nothing in particular. It smelled 'nice' but not 'lovely.'
As for what's next for D.S. & Durga, David tells me they're working on a new line of amber-based fragrances inspired by ancient cultures (including Japanese and Teutonic, the second of which makes me wonder if there's something here for Frank Leder fans). They'll also have a layering fragrance next month called I Don't Know What. "It's like a reverb," says David. "You can layer it on top of other fragrances to give them more radiance, or as the French say, je ne sais quoi – meaning, 'I don't know what.'" Additionally, they're planning to open a brick-and-mortar sometime next year, although their current offices are available for appointments on Saturdays. 
If you're interested in trying D.S. & Durga, I recommend the scents I mentioned above (Debaser, Silent Grove, El Cosmico, Cowboy Grass, and Pale Mountain, which are my favorites from the company). Or read through their fragrance descriptions and see if something vaguely sounds like it's describing your wardrobe. You can test their fragrances out first by purchasing samples through D.S. & Durga, The Perfumed Court, or Twisted Lily. If you like something enough, full bottles can be had through the same sites, as well as The Armoury, Mr. Porter, Barney's, Need Supply, and Reliquary.