Yesterday
Google
announced their pages for businesses. I hesitated at first for 2 reasons; one another thing to monitor and two; there are
5 choices
of how to start your page.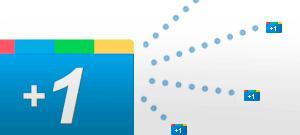 I was over on Twitter and saw
AskKim
talking about it and blogging about it. I asked her a few questions which she answered and then thought to myself,
the only way to learn is to make one
. So I began with our
Fancy Scrubs page
first.
Here are some tips I learned from building my first Google+ page:
The logo has to be a small image - 220x155 pixels
You need to think of a one line text opener
You have to pick 5 photos you want to display
Grab a badge to put the Google+ page logo on your website
You can add links on your profile to other websites that are partners of yours or of interest to your customers
Here are some questions I still have
(Maybe you can answer?)
:
How do you create your own URL of the page?
How do you post as the business page and not yourself?
How will you use Google+ pages for your blog or business?