What will you do if Facebook, Twitter and other social websites are shut down completely or go dark for 24 hours because of the SOPA bill? Reddit is planning a black out on January 18, 2012 from 8 AM to 8 PM in protest of the SOPA bill.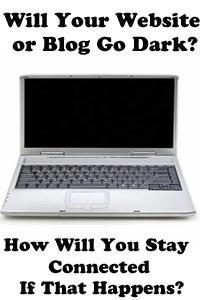 Just what is the SOPA bill you may wonder? SOPA stands for Stop Online Privacy Act. It was a bill introduced in the House of Representatives on October 26, 2011.  The 70 page bill would authorize the Department of Justice to be able to seek court orders against websites outside the US jurisdiction accused of infringing on copyrights. The United State Attorney General then could order US directed internet service providers, ad networks and payment providers like PayPal to suspend doing business with those sites found infringing on copyrights. 
What does this all mean for you? 
The United States government could block websites that you visit daily

Your website or blog could be blocked

Search traffic could be blocked
Ads could be blocked
Social networks are at the greatest risk where people express themselves
Email providers could be forced to censor links that you send or receive

Links and content you share on social networks will be monitored and censored  - those social networks like Facebook would be directly liable

If you run ads on your blog or website you could lose that revenue

If you receive revenues through PayPal or other payment processors that could be blocked too

You would have just 5 days to shut your website down or it will be shut down for you by the government if they find you guilty

If you post a logo on your blog and the company doesn't like it you may be accused (even though you may link to them directly)

A child singing a song on YouTube - would that be considered a violation? What about other things your child may do online? Where does the line end?

Long lasting effects on the internet could be felt and the internet as we know today could be changed forever
What can you do?
Click Here to go to Stop American Censorship.org