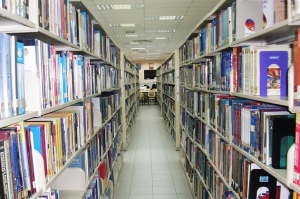 Throngs of college students in Austin have headed back to classes – but are they studying for the job market that's out there now?
The city's business community is growing fast – fast enough to make headlines – and is also home to a number of colleges and universities. Those two factors combined ought to make for a strong economy, and Austin does indeed have one that is robust.
But the students graduating from Austin-area higher learning establishments aren't always matched to the current job market demands, and as this Austin American-Statesman article points out that can lead to lower earnings for many workers.
According to the Greater Austin Chamber of Commerce, during the latest reporting period from July 14 to August 13, 2014 approximately 43,800 available job openings were posted. Of those, a full 17 percent were in computer and mathematical occupations. That marked an increase in that area's job postings over the previous month. Healthcare practitioners and technical occupations also took a large share of available job openings, at 10 percent. The Chamber got that data from The Conference Board Help Wanted Online (HWOL).
Those numbers are certainly reflected in the planned relocation or expansion of companies in Austin like Apple, AthenaHealth, and Dropbox.
However, the Chamber reports for the same time period that the hiring difficulty was very high for Austin-area employers seeking workers in software development and application, network and computer systems administration, and registered nurses. That data comes form the Wanted Technologies and Bureau of Labor Statistics.
The notion that graduating students in Austin aren't matching their majors with the demands of the job market seems to be borne out by a look at what the most popular majors are among Austin-area students. According to U.S. News and World Report, the most popular majors at the University of Texas at Austin, Texas State University, St. Edwards University, and Southwestern University included business management, social sciences, psychology and communications. All those are worthy majors, but they may not be the right match for the jobs currently opening up in Austin.
If the current job openings are any indication, Austin students who want to snare a high-paying job in the city might do well to consider fields in healthcare and technology.
image via Creative Commons