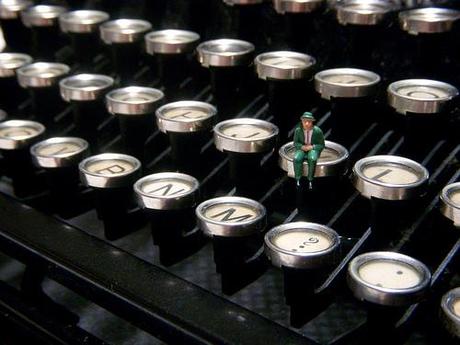 One of the most profound changes in the wake of the explosion of digital technology has been in the relationship between brands and the media. With a broad spectrum of opportunities for self-publishing and distribution available to companies and organizations, the old days of finding a friendly journalist to promote your press release are fading in the memory. Instead brand advocates have the means at their fingertips to engage consumers with their story in a way that their predecessors could only dream about.
One consequence of that change has been the emergence of a new role, one that has combined the skills of the journalist and the content creator to great effect for brands. This new breed of "brand journalist" has to operate as a strategic storyteller, discovering and disseminating compelling content for the brand audience. Indeed this role is now viewed as being so critical to success that some of the more established brands, such as Dell with their Tech Page One are building their own editorial team to publish owned content.
But it's not only the big players who are embracing the brand journalism concept. Gini Dietrich over at Spin Sucks has highlighted the example of how Big Communications are using brand journalism to create a compelling source of content for Alabama Gulf Seafood. The organization, with the goal of promoting  seafood in the Alabama Gulf area, has created a site that's packed with information and news on where and how to find, catch and cook Alabama seafood. As Gini points out, they've done this while only posting new content once a week, showing that if it's done in the right way, a brand can demonstrate their authority and engage their target audience without having to produce fresh news content every single day.
Media Source has created a helpful guide to help you to adopt the mindset of the brand journalist that I thought was really interesting. You'll find a link to download the full whitepaper at the end of this post. Meanwhile, here are some of the qualities that we think a brand journalist should aspire to.  If you're not already doing this, hopefully these ideas will help you get your arms around brand journalism for your company:
A brand journalist should be able to unearth compelling stories about their brand and have an understanding of how they might appeal to their target audience.
They should be skilled at communicating their story and integrating multimedia tools, such as video and images, to maximize their impact.
They should have an awareness of how their campaigns fit strategically in the wider world (read that: tie what you're doing with regard to brand journalism to your overall business goals, and have a system in place to measure results).
They should have the capacity to employ their social media skills to deliver their brand message to their intended audience.
They should always act with integrity and be transparent about their relationship with the brand.
They should know where the line lies between telling a story and being overly commercial—and avoid the latter.
This last point is hugely important for brand journalists as brought home by this comment from Stephanie Losee, managing editor of Dell Communications, and former PC Magazine and Fortune reporter as reported at Mashable.
"The reason to launch your own content site is not to crow about yourselves. You can try it if you like, but I promise you the audience will vote with their feet. It's like any interaction — do you prefer to spend your time with people who go on and on about themselves, or whose conversation adds something to your life and addresses your needs in some way?"
This is true as it relates to how brands communicate in general, whether it's in social media channels, the content on their website, the video content they are creating, or their efforts at brand journalism. The days of "me, me, me" are over when it comes to corporate marketing messages and the brands who get this realize that the real benefit comes when you can focus on "them, them, them" and create content in a multitude of iterations that benefits your readers, your customers, your prospects, and people in general. How are you and your company doing when it comes to that? What challenges do you have when it comes to brand journalism? I'd love to hear from you.
You can download the full whitepaper at How to be a Brand Journalist (registration required).
Other resources on this topic:
The Role of Long-Form Content in Brand Journalism
photo credit: JD Hancock via photopin cc
How to Win at Brand Journalism is a post from: V3 Kansas City Integrated Marketing and Social Media Agency