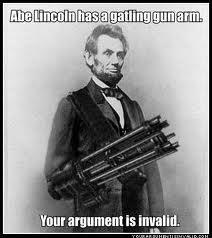 NRA-style:
Portage Police Officers were called to the 7300 block of Starbrook St. for a shooting. Police found a twenty-six-year-old man bleeding from his left arm and upper body. Police tell us he had been shot by his wife with a shotgun.
When police arrived they found the man's twenty-two-year-old wife treating his wounds. Medics treated the man at the scene and transported to Bronson Hospital where he is currently listed in stable condition.
Police say the couple had been arguing when the wife allegedly shot her husband one time with a shotgun at close range.