For Americans and for those who love the United States around the world, the 4 th of July is a very important day of the year, as it marks the United States of America's national holiday.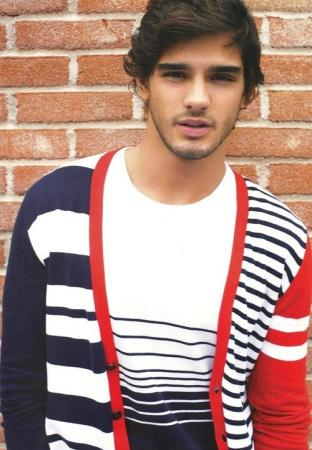 Americans are known for their big interest in their Independence Day from Great Britain and they know how to turn it into a party: barbecues, burgers, fireworks and all things American are the elements people use to celebrate their nation's results and values. And, let's be honest, despite the fact that the States do have their faults, they are a staple when it comes to core values, freedom of speech, public discourse coherence and much more that every person in the world should look up to.
Many people choose to celebrate the 4 th of July in style and to express their love for the States through their clothes. For many, Independence Day is one of the few holidays on which they put on special apparel.
And this is the first lesson we can learn about style on the US national day: You can express your passion for a nation through your clothes and, in the same way you do this, you can communicate your personal passions, interests and vision of the world through your clothes on any other given day in the calendar.
Let's take a look at some of the ways in which you can wear apparel inspired by the flag of the USA with style and flair: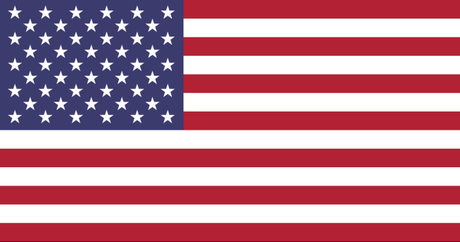 The most popular motif when it comes to dressing up on the American national holiday must be the star spangled banner. However, other motifs such as the liberty eagle or the Statue of Liberty are also very popular elements that are worn on this day.
The American flag is a great source of inspiration when it comes to clothes. In fact, one can learn a great deal about fashion from the United States flag. Here are some lessons:
1. Colors that lie on opposite sides of the color wheel go great together - red and blue are complimentary colors and combining them makes for a great look
2. If you wear strong colors such as red and blue, for a balanced look, you can wear them with a strong neutral such as white
3. You can wear two or more patterns at the same time: for a safe bet, make sure that the two patterns you wear are composed of elements of different sizes: for example, thick stripes should be paired with something smaller, such as pointy stars
As we said, many people love wearing their flag, but, if you want to show respect to the United States flag, we recommend not to wear it in a too obvious way. Covering yourself in the flag is most likely to look as if you are either wearing a Halloween costume or as if you have simply used a flag as a blanket.
For great sartorial results, if you want to wear the American flag, you should keep it simple and elegant. There is nothing wrong with wearing items that feature the US flag's elements, but you can do it in a more subtle way than draping yourself in a flag onesie. Subtlety is always the best choice when it comes to clothes and style.
In this sense, you have a few options:
1. Hint to the flag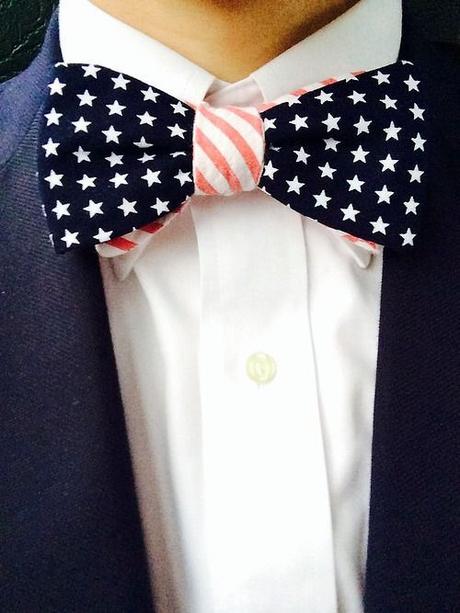 A great way to wear references to the American flag is to wear clothes that feature elements that compose the flag, but not to go all the way: In this sense, you can wear either clothes that are only in the colors of the flag, a garment that features stars and you can even take it a step further and pair it with another garment that features stripes, even if they are not in the exact colors and style as those elements found on the flag.
2. Derive the flag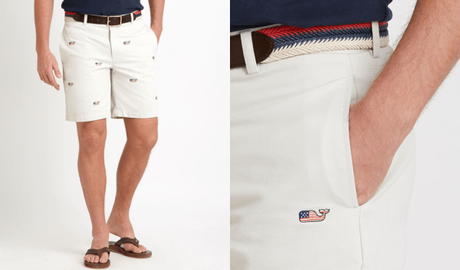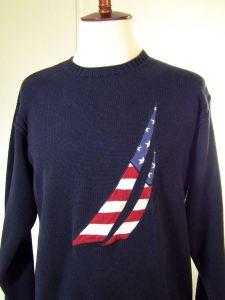 It is totally OK to wear the flag if you derive it in one way or another. Wearing something that features a certain shape that is filled with the design of the flag is a very subtle and elegant way to display your love for the land of the free. If you do want to wear the flag as it is, our recommendation is to keep it rather small. You don't need to put it in everyone's face: the United States flag is a very powerful and known motif, so even if you keep it small, it will be obvious and everyone will notice it from a mile.
3. Wear flag accessories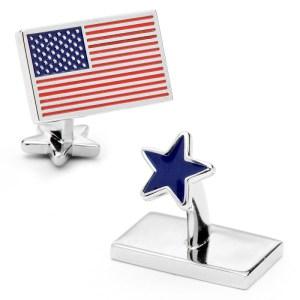 If you want to keep it simple and elegant, wearing accessories that incorporate the US flag is a great way to go.
Cufflinks
or
casual pins
are wonderful accessories where you can wear a full flag without being too tautological or obvious.
We know that some people love to incorporate the US flag in every aspect of their look, but there are certain pieces that we do not recommend wearing. For instance, wearing shoes that feature the US flag should not be done if you are leaving the house. Your shoes might get dirty, and what message does that convey?
To conclude, we can say that wearing the United States flag on the 4 th of July is a great way to express your admiration for the country and for the positive things it represents. This is why you should always make sure you do it in the most elegant and tasteful way you can and to always consider that the US flag is a symbol first and only after that a fashion motif.
Fraquoh and Franchomme
P.S. Do you like wearing the USA flag? What do you wear on the 4 th of July? Share your feedback, questions or thoughts in the comments below! For more articles on style, fashion tips and cultural insights, you can subscribe to Attire Club via e-mail or follow us on Facebook or Twitter!