Boho dresses are always among the most popular items in summertime. Boho is a seasonless and causal style, which works for both daily occasions and traveling. I am sure that most of you probably have a few Boho dresses tucked away in your closet somewhere. Today I am going to give you some tips on how to wear your Boho dresses to get the right Boho style.
Ankle Strap Sandals
Ankle strap sandal has been the fashion favorite for a long time. Since Boho skirts usually feature unique prints or sophisticated designs, a pair of simple ankle strap sandal can greatly balance the complexity of them. It is also a good choice to pair a Boho dress with white, silver or black ankle strap sandals. What's more, a pair of ankle strap sandals with some ingenious designs like encrusted diamond would be more eye-catching and appealing.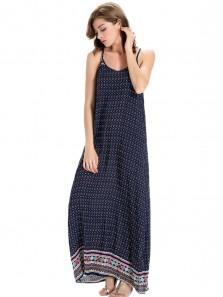 Boho Printed Sleeveless Strap Beach Maxi Dress $22.99
Strappy Sandals
The pursuit of free spirit and exoticism is what the Boho style is actually shaped with. Featuring exotic feelings, strappy sandals are perfect matches for Boho dresses. With the flattering shape for most feet types, a pair of lace-up sandals will always make you look great with a Boho dress.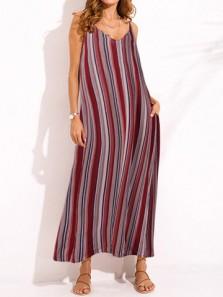 Boho Stripe Spaghetti Strap Backless Maxi Dress $15.99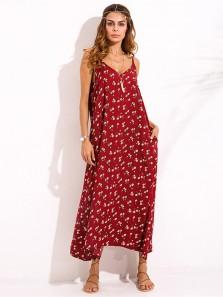 Boho Floral Printed Spaghetti Strap Maxi Dresses $18.26
Leather Flats
Leather is a must-wear style if you're trying to capture true Boho trend this summer. To get a feminine and sweet summery bohemian style, you can try to pair your long Boho dresses with leather flats. Moreover, shoes and bags of the same color can make your Boho styles  more eye-catching and harmonious.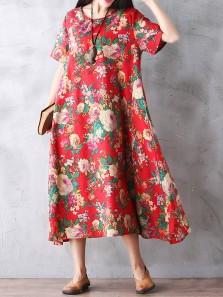 Boho Vintage Floral Printed Loose Short Sleeve Maxi Dresses $20.99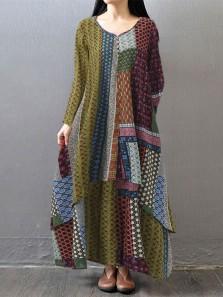 Boho Printed Two Layers Long Sleeve Maxi Dresses $26.39
Beach Sandals
Boho dresses with simple flip flops or other beach sandals with some detailing brings the atmosphere of holidays. It works for both daily occasions and traveling. Undoubtedly, most of the beach sandals can  pair Boho dresses easily, which represent the causality and freeness of Boho style.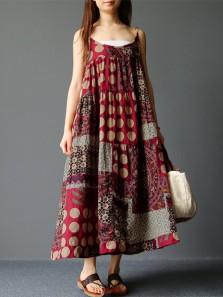 Boho Spaghetti Strap Printed Vintage Maxi Dresses $25.99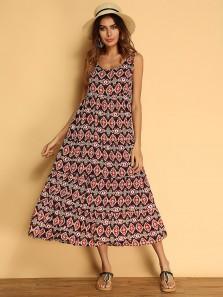 Boho Women Printed Sleeveless Summer Maxi Dresses $ 26.39
Accessories
To get a feminine and sweet summery bohemian style in the right way, a lavish amount of accessories, including bracelets, sunglasses, necklaces, belts, earrings, pearls or jewels and headbands are necessary. You can wear a slightly exaggerated fancy necklace (beads, flowers and plush) to guarantee your Boho chic style. Don't forget to prepare a Boho hat to compliment your Bohemian style. Slouchy hats, floppy fedora and wide brim straw hats are all great options for you.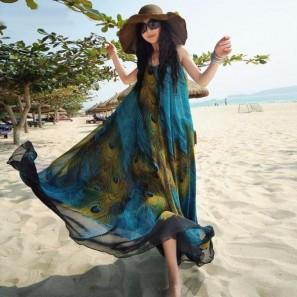 Boho Women Sleeveless O Neck Peacock Printed Maxi Dresses $28.99
The above are some tips on how to wear your Boho dresses properly to get your Bohemian chic style. Hope they can help you. To get more Boho dressess, you can visit newchic's website.