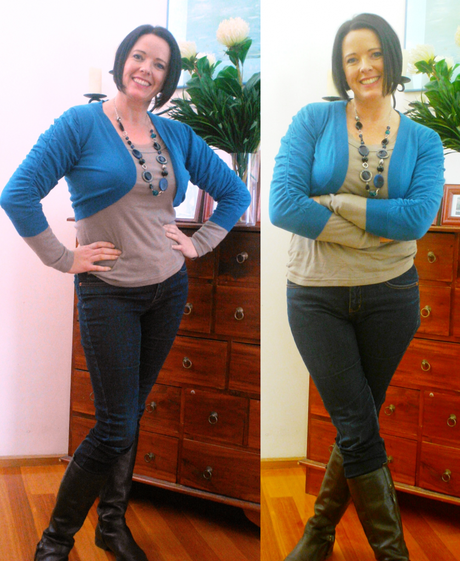 There are lots of 'nude' coloured garments in clothing stores at the moment and people often comment to me that they are impossible to wear. So I want to give you some ideas on how to wear nude so you don't look nude or washed out.
So to get past the nude nude look, you need to wear nude with a contrast colour.  It works fantastically well when you repeat your eye or hair colour (or both) in your outfit.  For example, I'm wearing a rose beige top, which on its own would look dull, but then I've got an eye enhancing cardigan on and brown boots which match my hair.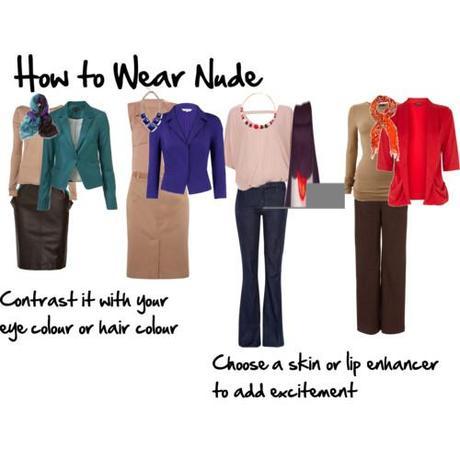 how to wear nude by
imogenl
featuring chain jewelry
You can wear it with a colour similar to your eye colour – blue, green, bronze, brown, olive etc.
You can team it with a colour similar to your hair colour – gold, caramel, taupe, chocolate, black etc.
You can pair it with a skin enhancer – red, orange, purple, pink
Nude shades of neutrals really need to be put with a contrasting colour to stop you from looking bland.