At 1928, we love to layer, pile and stack our jewelry without limits whether it's using necklaces or bracelets. This week as we were putting together our new section of vintage pearl jewelry, my eyes shifted to our couture vintage pearl bracelets that are oh-so-chic and hotly stack-able! It's not just simple, classic pearls but the little accents and charms make the look even sweeter–the golden bumble bees, the turquoise dotted heart charm, the round burnished brass filigree beads in the midst of the creamy sheen. In the ad below, model Chanel Iman shows us how it's done!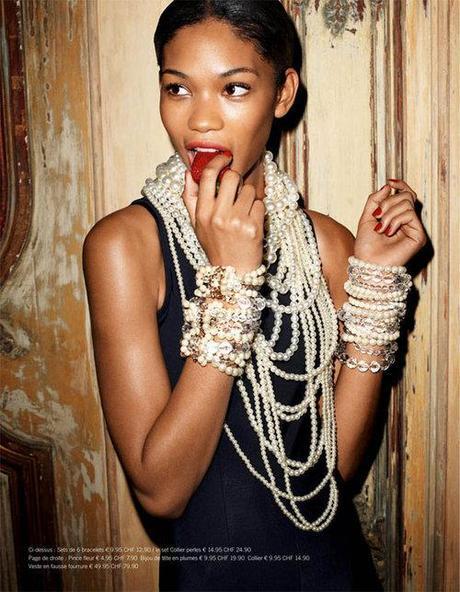 If you have a few classic pearl bracelets lying around in your jewelry box, you can also turn them up a notch by adding a few charms in between the pearls, tying on a shimmery ribbon, or layering it with a chain bracelet!
And this is how we do it at 1928!