In the world of fashion, neutrals are this field that we always warn you about. The rule of thumb is that you need to wear neutrals, but to mix them with other colors. Neutral colors in fashion are black, white, beige, khaki, certain grey, certain shades of blue (for example the color jeans have), browns and so on.
The main characteristic of neutral colors in fashion is that they go with anything. So, basically, a gray jacket and a black pair of pants do not compose a "colorful" outfit, but a neutral one. Neutral colors don't usually go together well, so today we want to show you how you can work neutral outfits to your advantage. Many men prefer to stay away from neutrals, so we're sure this guide will be very helpful.
We have put together a collection of photos from the Spring-Summer 2014 Menswear collections by various designers to exemplify how you can make the best out of neutral pieces and how to balance the fact that you are wearing only neutrals. Here are some great ways to wear them: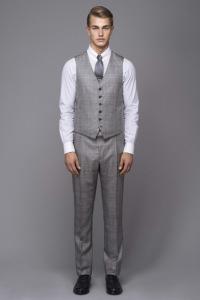 1). By adding layers. We know that layers create visual interest and make your outfits more pleasing to the eye. If you decide on wearing only neutral colors, like this example from the Brioni collection, you can compensate this by wearing multiple layers (in this case a vest) or accessories.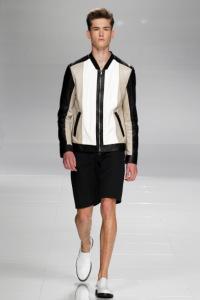 2). By mixing neutrals. If your outfit is going to be neutral, make it neutral all the way! This Iceberg piece for the SS 2014 season is a great example of how to mix neutrals using different shapes and fabrics to your best advantage. Try to keep them balanced (or intentionally unbalanced) and you are all set!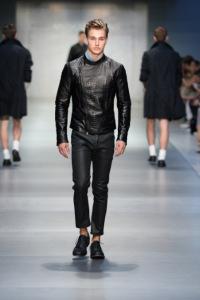 3). By wearing neutrals in great fabrics. This Ermanno Scervino creation is the perfect way to illustrate that you can wear an all-neutral outfit if you are compensating through amazing fabrics, stitching and other details. Have a look at the sophistication of this jacket, as it is very simple in terms of colors, but highly elegant due to it's cut, fabric and choice of proportion.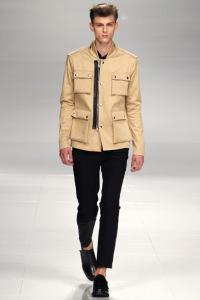 4). Compensate using details. This jacket has a rather neutral color, but because of it's amazingly big pockets and shiny buttons, it stands out from the crowd and can be easily associated with a very simple black pair of pants. We think it would also work very well with grey, blue or beige pants. In the end, we think the people at Iceberg made the best choice, though.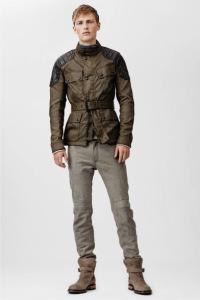 5). By accessorizing. Even the smallest accessory can have the biggest impact! A small band around the neck or a scarf can go a long way. This outfit by Belstaff is a fantastic example of the right use of many of the tips we gave so far: it mixes fabrics in neutral colors, it has a great shape, and it uses buttons and stitching to stand out.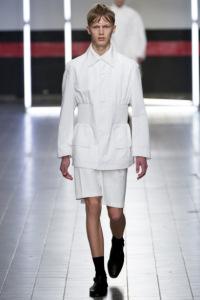 6). By making a statement. If you are going to make a statement, do be bold. An all-white outfit can look amazing if you follow the rules (which you can already find used in this outfit: great pockets, cut, etc.) but it can be also broken down with a black pair of shoes and socks, to show that you know your neutrals! This Damir Doma outfit is a fantastic example on how you can turn a simple outfit into a more sophisticated one by doing just one small change.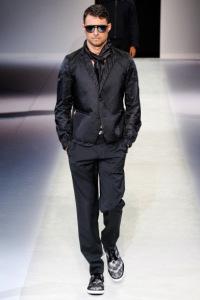 7). With attitude. Anything goes right when you have the right attitude! This Emporio Armani outfit goes to show the truth behind this tip!
We're sure that these outfits have been a spark of inspiration and that you will incorporate the "rules" in the outfits you will be making, each time you will decide you wish to go for a neutral outfit!
Fraquoh and Franchomme
P.S. What do you think of neutral colors? Do you like wearing all-neutral outfits? What tips do you have when it comes to wearing only neutrals? Share your thoughts in the comments below!
If you liked this post, don't forget to subscribe to our website or our social media pages to keep updated with more on style, fashion and lifestyle!
Share on Tumblr
0