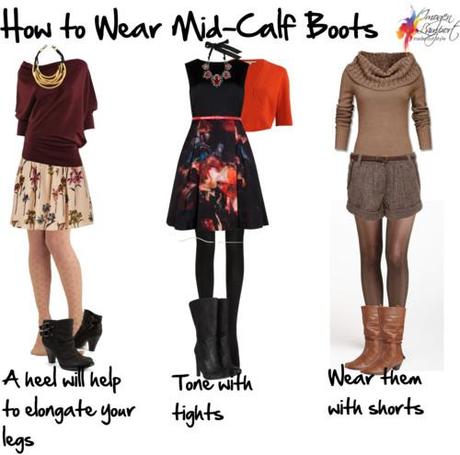 How to Wear Mid Calf Boots by
imogenl
featuring western boots
You're right – mid-calf boots are shortening.  Here are a few tips to help pull them off:
The key to wearing ankle and mid-calf boots is to make sure your skirts and dresses or shorts are shorter and sit above the knee.
A heel is also a valuable asset in adding back some length to your legs.
Tone them to your tights to make the shortening horizontal less obvious.
If you have very slim calves they are also much easier to wear.  They should be avoided by those with full calves as they add horizontals to an already wider area.
Digg Digg