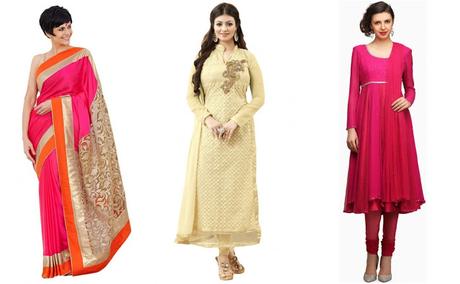 Do women really need an excuse to shop and get all dolled up? No, I believe. Women are just born with this ability to look good and shopping lets them experiment with different outfits while constantly updating their style. Now that the festive season is around, they have the perfect excuse to splurge in the long overdue retail therapy. Also, the spirit of the festive moods demands a few stylish pieces of ethnic wear. Yes, sometimes you just cannot do without a sensuous sari, an elegant salwar kameez or a dashing anarkali. The sublime beauty of ethnic wear just makes them a favorite among women despite the popularity of western wear. Also, the options that are available in ethnic wear are numerous. You can always get the desired look with ethnic wear surprising everybody with your fashion sense. Have a look at the following tips and style them according to the differencing occasions:
How to wear Indian ethnic for different occasions
1.The casual look:

Colours, fabrics, delicate embroidery works matters a lot when it comes to Indian ethnic wear. A casual look can be best conveyed by pairing a straight cut kurtis with leggings and chunni. Go for lightweight cotton fabric to stay comfortable while also making a fashion statement. Straight cut kurtis look great on all body types. Besides, you can always experiment with the hem length, sleeves length, neck design, colours, prints etc. and have the desired look to yourself. Printed kurtis or the one in fresh pastel hues are great for a day look whether you are going to college, shopping or just hanging out with friends.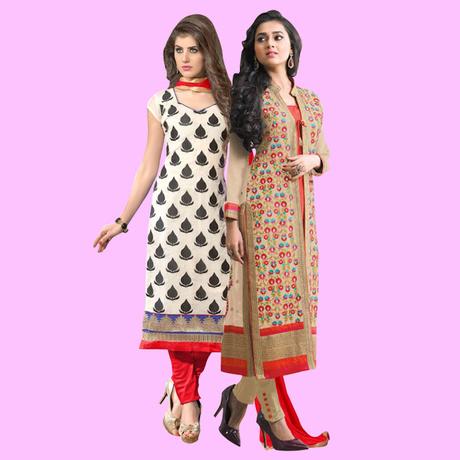 2.The ultimate work wear:

For most of the women the ultimate work wear consists of shirts, trousers, blazers and pumps but if you are one of those who like wearing ethnic wear to office then straight cut kurtis is your go to piece. Both A-line kurtis and long plain ones look very elegant. The grace and the charm of the straight cut kurtis make them the most preferred style for interviews and other formal events. Stick to sober colours such as white, gray etc. and try to keep prints and embellishments to a minimum for an elegant look. For a rich look go for silk or cotton fabrics. Experiment with stiff collar patterns for a serious look; layer them with sleeveless jackets to emphasize the formal feel. You can also add small earrings, studs etc. for a sober look.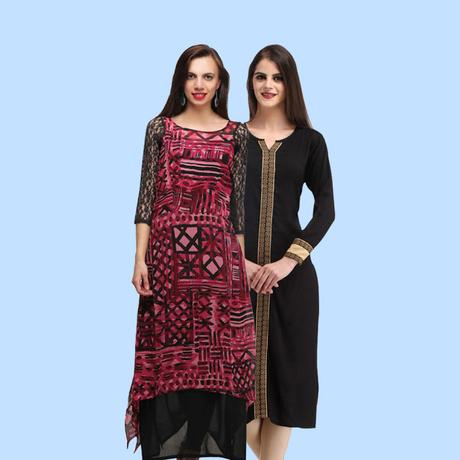 3.The party look:

The party look cannot be complete without indulging in some stylish
ethnic wear for women
. Try a different look with unusual colour, print and style. Satin, georgette etc. give out a rich look. Add jewelleries to increase the charm of your ethnic wear. A cocktail sari looks very sexy when paired with heels. Lehenga and sari are the most preferred choice for wedding season. Pick colours such as red, blue, fuchsia etc. to get into the vivacious look. Delicate zardosi work, stones and embroidery add the much needed bling keeping in with vibe of the occasion. And besides everything how can one miss on gorgeous Anarkalis. Available in stunning colours and patterns with intricate work they will make the occasion even more enjoyable than imagined.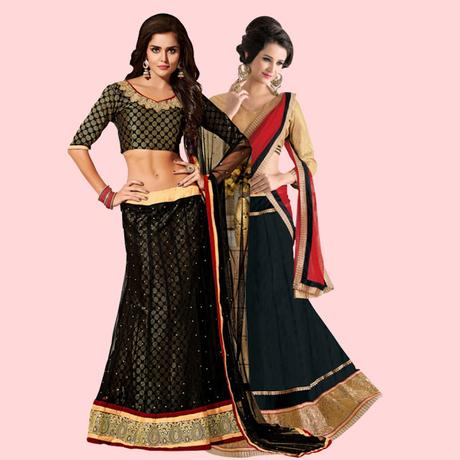 4.Festivals Outfit:
India is a diverse country. There is some festival or other always around the corner and that is in itself enough reason to shop the ethnic collection as you just cannot wear a mini skirt or a skimpy short or even a skinny jean at these auspicious occasions. Festivals such as Rakshabandan, Diwali etc. are of tremendous importance. Hence your ethnic outfit should reflect the joy and the meaningfulness of the occasion. Go for salwar suits which are both traditional and trendy. Browse through fabrics such as silk, crepe and chiffon etc. for the right look. You can also wear elegant saris and enjoy the festive mood with your family and friends.