Whether you are a new homeowner, or you've been living in your home for years, it's hard to question the big difference that having strikingly beautiful furniture can make on the general appearance and aesthetic of your home. Nothing beats coming home to a place that is impeccably styled and suits both your taste and comfort perfectly. Not only does it influence your rest and relaxation, but it also entices you to have friends and family over for some much needed socialisation, too.
If you have already set your heart on a home design that suits your personal taste, this is a great way to have a visual to work towards. However, this should only be the starting point: every design is made up of different parts, making up an entire look.
This means that the paint on the walls, your flooring, your appliances, and most definitely your furniture, plays a big role in transforming your home from average to strikingly stylish. While dining tables and chairs seem like a no-brainer for timber furniture, consider other types of furniture, such as coffee tables, consoles, entertainment units, and even wine racks to really add some character to your home design.
Below, some beautiful Tasmanian Blackwood furniture that will not only adhere to your design tastes, but also add that extra oomph that your home design needs to stand out.
Landsdale Entertainment Unit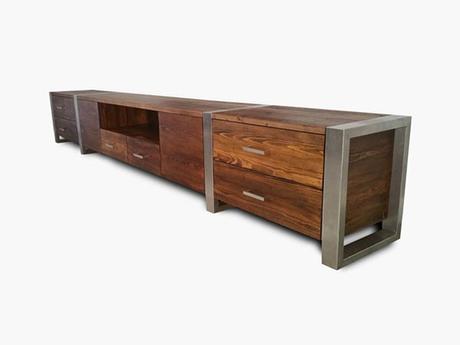 An entertainment unit is a large piece of furniture that can make or break the style of your theater room. Having a unique piece can definitely level up the elegance of the room while still adding form and function. Check out this TV unit, which, while shown in a special "Stained Baltic Pine," would also look phenomenal in Tasmanian Blackwood, lending a warmth and inviting quality to your theater room with no fuss at all. This will definitely become a feature piece and provide a unique look that's hard to replicate. Plus, with ample storage, you'll find that you'll have space for everything you may need for your theater room in these drawers.
The Stanmore Winerack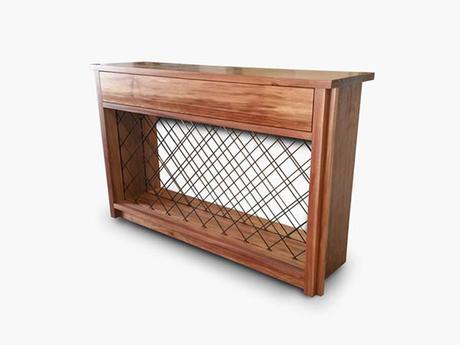 Are you a wine-lover? Look no further than this gorgeous piece of furniture, where design meets practicality and produces a storage space that can be a feature piece in whatever room you use it in. Place this in your kitchen, your living space, or even in your patio, and showcase your collection of fine wines to your friends and family simply and beautifully. Show in the striking Tasmanian Blackwood, this wine rack can be made either freestanding or built-in to whatever space you desire, providing some much needed storage for your precious wines while adding character to a room.
It is definitely interesting to note how quickly using the right kind of timber furniture for your home can transform it from something simply average to a home that is beautifully styled, with a design that is well thought through. By picking the right materials and using strategic placement, you too can have a home transformed by Tasmanian Blackwood.