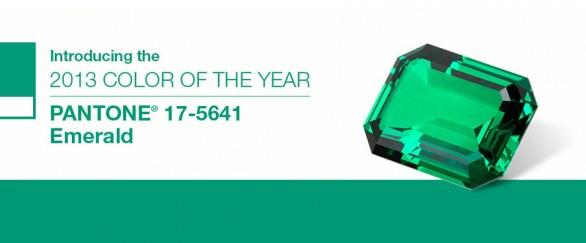 Pantone introduced Emerald as their color of the year for 2013 and I love it! I was never wild about Tangerine from last year – bright red oranges make me uncomfortable in large quantities. But green is such an energizing, powerful color. You will see emerald in everything from shoes to homes. Does this mean you should paint the walls of your rooms Emerald? Maybe, but it's not necessary, I don't believe in decorating too closely with trends, after all a new color of the year will be announced this time next year.
I have collected some images of how you could use emerald as a primary color or an accent in children's rooms.
Wall paper is making a huge come back! I love this graphic emerald and white animal print. Keep in mind with wall coverings that they are difficult to remove and a little goes a long way. So choose wisely.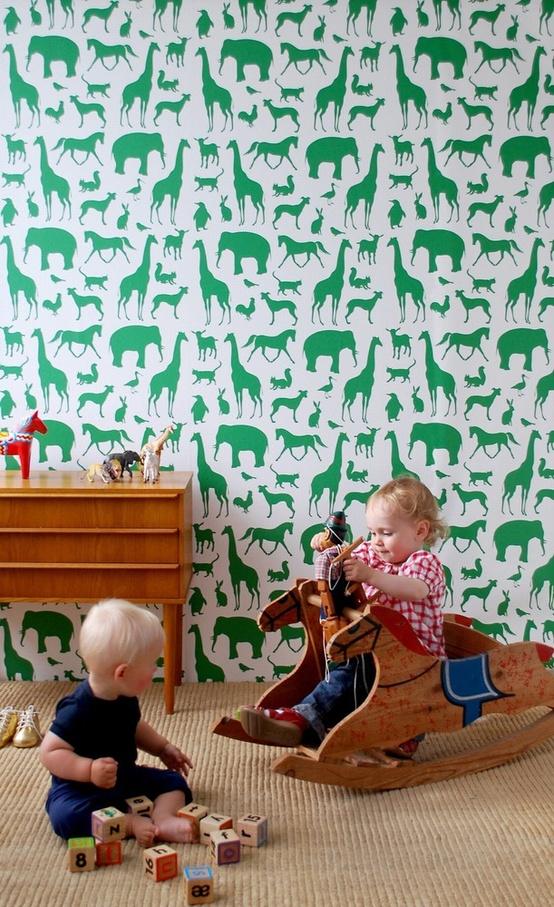 Project Decor
This girls room makes a bold statement: dark walls are paired with bright white and pink accents. You will see in most of the emerald room designs that it is being used with a lot of white or other neutrals.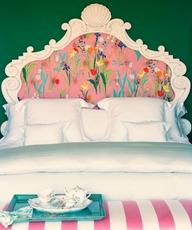 Pinterest
This boys room is a fun mix of green with bold blue accents. A strong color like the bright pink above or the bold blues below are needed to stand up to emerald. Part of this trend is that you will see brighter, bolder, colors all around.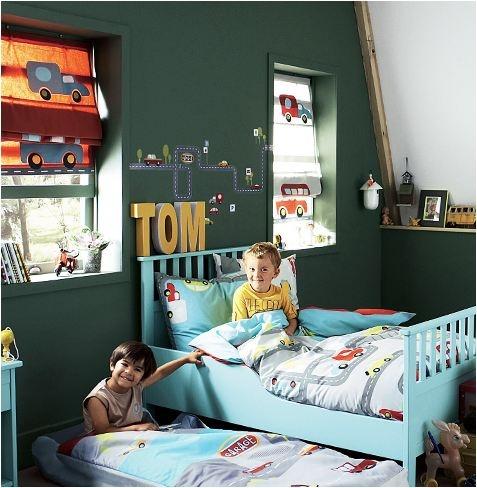 Pinterest
I love this teen room with the emerald headboard, a lot of white neutrals, some modern touches and bright, bold accent colors.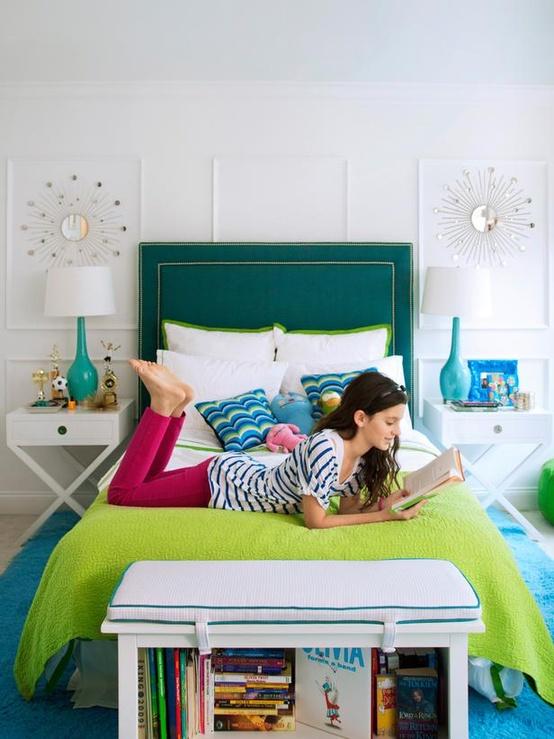 Pinterest
In this room the tan walls and white bedding act as the neutrals with yellow accents. The green and yellow combo is perfect if your child is an Oregon Duck fan! But it's lovely for any girl.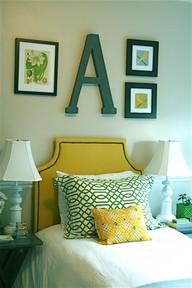 Pinterest
Accent pieces can be a powerful way to introduce emerald into a space like this beautiful chandelier. It would make a stunning centerpiece. I want this in my bedroom!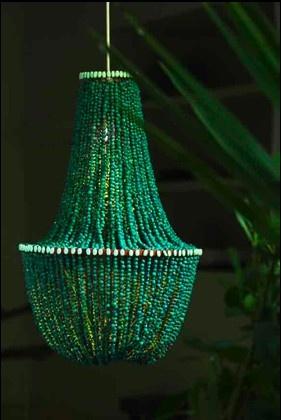 Pinterest
Or think about adding some fantastic accent pillows to your teen daughters bed!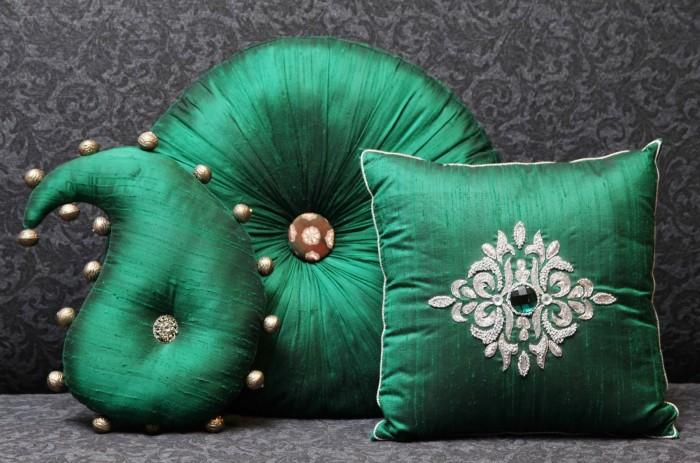 Pinterest
These green electric guitars are amazing. Hang the guitar on the wall (using a guitar mount you can buy online) and thieir instrument can become a great piece of interactive art.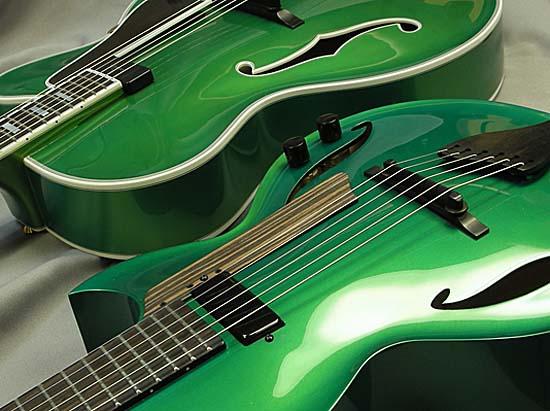 Bendetto Guitars
If you don't want to make a huge investment in a trendy color, consider repainting an outdated piece of furniture like a desk chair, a mirror frame or an old dresser. The Hunted Interior blog did a great job with this dresser project!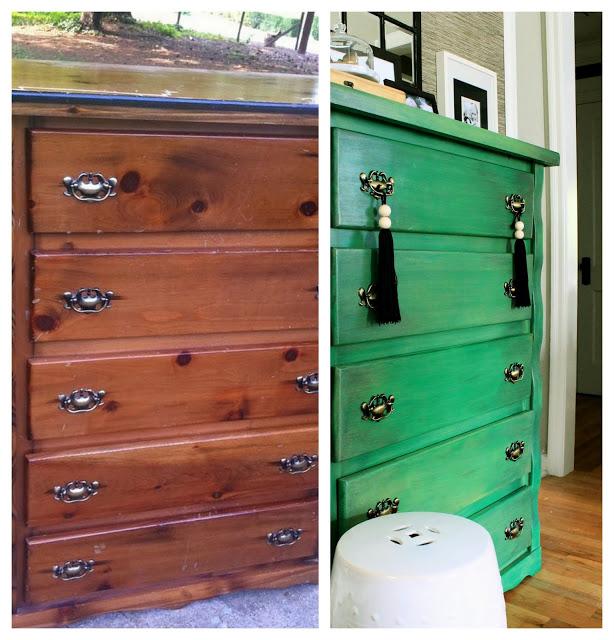 The Hunted Interior
Or, of course, you could go all out like Brian Patrick Flynn in this girl's room from HGTV. He anchors the space with this large storage unit in a glossy emerald.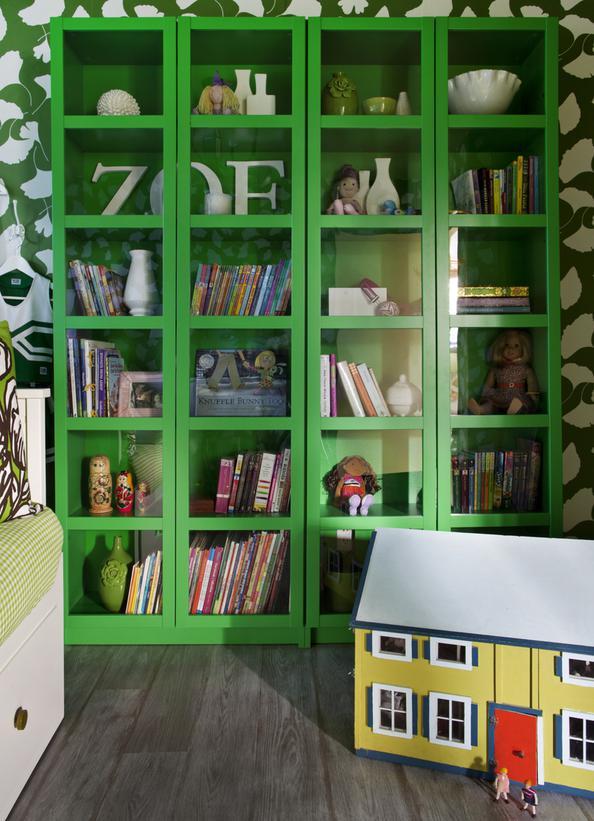 HGTV
Then he layers and mixes with different shades and patterns of green to create this luxe look. (Notice there is still lots of white mixed in.)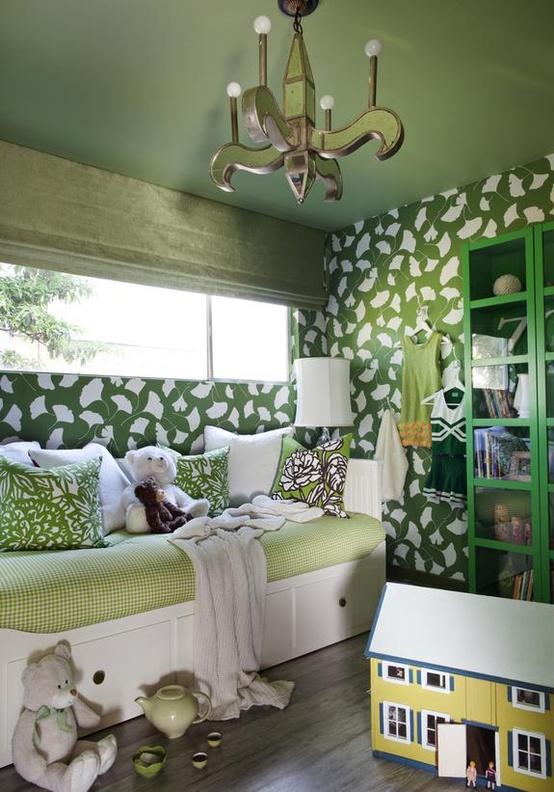 HGTV
I'm green with envy!