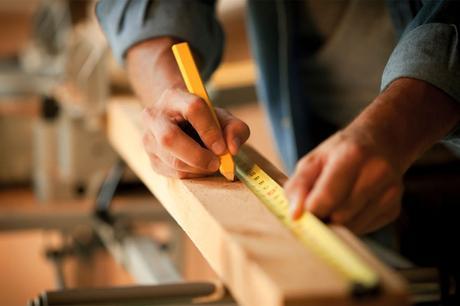 A pocket hole Jig is a strong joint that you can use in any project and with every screw neatly hidden away. It is used to create a pocket hole. It is one of the fastest ways to build stuff around the house or even in a workshop. A jig drills a single screw hole on the board and at a given angle.
The process helps you to put the screws right through one board to another, Most of the stuff that is assembled using the pocket screws usually holds up to lots of misuses and abuses. Let's check out on how to use pocket hole jig
The pocket hole
To make a pocket hole jig, you need to create a pocket hole. First, insert a screw in the hole and then join place one piece of the wood to another. The pocket hole joints are very tight and strong hence making the screw invisible.
Take your tool and create the pocket hole, also use a specialized drill bit that has a stepped pilot tip for a better pocket hole. Instead of using the wood glue or the standard L-joint you can opt for the pocket hole jig for a more attractive and stronger project.
The Jig
The most popular brand of the jig is the Kreg Pocket Hole jig although there are other brands in the market. The jig kit comes with stop collar, a drill bit, and a single hole jig.
The Drill Bit
The drill bit is unique and special stepped drill. It has a main body of 3/8 inches, and it comes with a smaller bit on its end that is an inches long for a countersink. The tool has a flat step placed between its two drill shanks, and it's the surface where the screw head rests.
The Stop Collar
The stop collar helps to measure the depth a drill bit can plunge on the board and at the same time giving the holes the same depth. All this depends on the thickness of your board.
The Set-up
When you use the A inches mini jig you get a proper spacer on your board hence you don't have to measure everything. The primary goal is to make the screw poke right through the middle and the bit to stop at 1/8 inches or even less. This prevents the pin from poking through and prevents the board from splintering.
Making a strong Joint
The kind of board you use to drill pocket screw matters, it's advisable to use the board's side grain (cross gain) since it gives you a
stronger joint instead of drilling at the boards end grain. It's highly recommended that you use a top rated air compressor as you make this joint.
Make a strong and durable board joints with the above pocket hole jig guide.