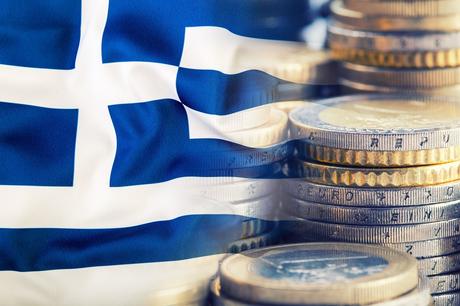 Greece has a total population of just 11 million and roughly the same land mass as the United Kingdom, meaning if you decide to buy a second home or relocate there you shouldn't be short of space. Its cost line reaches for 17,000 kilometres four times that of Spain. Despite the country's economic troubles tourism continues to increase. The property market as with tourism has also enjoyed some what of a rebirth and prices have improved along with the economy.
Whilst the islands such as Corfu and Crete once again prove popular with English second home buyer and retirees. Other nationalities including, Germans, Scandinavians and French opt to relocate to other areas of the country. The country has also proven attractive to foreigners from the middle east, India and Israel who purchase via golden visa. The investment threshold in Greece is €250,000 which offers golden visa investors a five-year residency.
When considering purchasing a second home or relocating to Greece its worth thinking about what your objectives are. Islands closer to Athens tend to be more expensive as demand is high from wealthy Athenians buying second homes. Its also worth considering when you plan to spend time in Greece, despite government efforts to encourage resorts to remain open longer you will be hard pushed to find anything open long after October. Meaning relocation to a resort can be a non-starter for those planning on spending winter months there.
Popular areas in Greece and top Greek isles
Crete - has proved a popular area with British second homeowners for many years with many opting to buy in Chania and Rethymno. The island caters for all budgets with village properties changing hands for as little as €60,000. Crete geographically is one of the most southern Greek islands meaning the climate is exceptional which temperatures touching 29c in august and rarely falling below 10c in winter. The island also benefits from two international airports offering great accessibility.
Aegian islands - islands such as Mykonos and Santorini prove popular with party goers and newlyweds. The picturesque locations providing perfect postcard backdrops. These islands are far from the cheapest with traditional sugar cube houses selling for around €150,000 and contemporary beach side villas running into the millions.
Ionian islands - normally very popular with seas lovers, islands such as Corfu and Kassiopi can command a premium with luxury properties surpassing €5m. This being said its very tangible to purchase a 3-bed home in Kassiopi for €185,000 which might even include a sea view. Corfu is considered slightly more cosmopolitan and therefore command a higher average price.
Kefalonia - considered one of the most rural Greek islands, you will have certainly seen areas like Myrtos used in countless travel brochures. The area wont appeal to those coming from a city life with things moving very slowly. Public transport is virtually non-existent therefore a car is a must to get about. The area has a strong Italian influence due to historic Venetian rule. Properties start at around €120,00 which will get a small apartment in good order with prices running into multimillion-euro villas with sea views.
Greek property buying process
Once you've settled on an area of Greece and potentially selected the town now the work begins. Before hoping on a flight its worth contacting a few agents, compare services levels and ask yourself the following
Do they reply in a prompt and orderly fashion?
Are the answers to your questions clear or do the dance around your queries?
Have they been in business long?
Is their head office disclosed on the website?
Once you've found a company which you feel comfortable with its now worth speaking to legal and financial professionals.
If you are considering buying in a more rural location or one of the quieter islands it might be harder to find an English-speaking legal expert. In this instance we advise speaking to an international solicitor who will likely be able to recommend someone. It's critical that you research this sufficiently as the solicitor will be the one that looks after your purchase, best interests and ensures you aren't sold a headache.
If you are looking at financing a home in Greece with a mortgage its worth contacting a few brokers before you begin you search. Loan to value rates are roughly 70% and terms run up to 25 years, as with many mortgage calculations affordability will also be scrutinised.
Once you have a clear picture of your budget and if required have an idea of the mortgage you are opting for its worth getting in touch with a currency transfer specialist. These experts will guide you through the advantages of each solution and assist with any money transfers you need to make to Greece. They will offer much more competitive rates and work hard to scope out the best time to execute your transfer. They also work on a fee free basis.
Once you've explored all of these avenues you are now prepared to start your property hunt in Greece. Once you've visited a property and logged an offer which I accepted you will need to open a Greek bank account. See below
ALL funds including legal, registration and property funds must be sent to this account and the transfer be logged. This means the transaction will be compliant and approved by the Greek tax authorities. The transfer of funds will them need to be recorded by the bank of Greece, you can then secure a Tax registration number. If you are in a couple or married, you will require two numbers.
You will then need authorise a solicitor or attorney to work on your behalf. They will undertake and perform all checks on the property and raise any queries. An initial purchase agreement can then be drawn up which will trigger a transfer of 10% deposit to hold the property for you.
Your lawyer will then check all searches and ensure there are no charges on the property. They will also verify planning and ensure the property follows government building regulations. If all of these searches etc are in order closing takes roughly 4-6 weeks.
Top tips when buying a home in Greece
Spend time locating a solicitor your feel comfortable with
Speak to financial experts before your property hunt and know your budget and how you plan to pay for your property
If you are moving/purchasing on a rural island is it more cost effective to take furniture or buy it once you are there
How do you plan to navigate around the island - do you need a vehicle?
Be aware of all taxes and fees beforehand and ensure this meets budget
Prepare yourself to learn the language - whilst many speak English if in a rural location you could feel isolated without the language.
Getting a bank account in Greece
In order to make the first steps toward owning a home in Greece you will need to deposit the funds in full before staring the legal process. Thankfully you needn't be intimidated by the process, thankfully once opened the majority of major banks operate in English.
If you have allowed your solicitor to work on your behalf by power of attorney, they might be able to open an account for you. However, if this isn't the case the following documents should cover the opening process -
Recent mobile and landline telephone bill
Recent utility bill (electricity, water or gas)
Last tax return (UK p60 or p45)
Any document which states your national insurance number or social security
Proof of occupation (pay slip)
12 months' worth of bank account statements
Copy of birth certificate
Copies of passports
Marriage certificate
Tax residency certificate from HM revenue or IRS
Your bank will normally wish to meet you at least once and therefore its worth combining your viewing trip with an appointment at a local bank.
Currency transfer account set up - transfer money to Greece
In anticipation of your Greek property search and eventual money transfer to Greece, we advise opening an account to both verify your budget and be able to make an informed decision. Your provider will be to keep you up to speed with the FX market and advise when the rates sways in your favour or moves against you. Transfers with a provider rarely incur a fee and rates are notably better than the banks. Setting up your currency transfer account won't take more than ten minutes and rarely requires paperwork (UK). If you are located outside of the UK a small amount of paperwork will be required to approve your account, this typically consists of
Valid form of photo ID
Utility bill or banks statement (less than 3-month's old)
For those based in the US you will need to find a US regulated provider to assist. Once gain the process is very straight forward and can be dealt with in a few minutes.