One of our most popular viewing events is only weeks away, the Super Bowl! As such, I wanted to send tips on how to throw the best party for the game; 
Anoush Catering
helped in this write up of how to easily transform your 
MAN CAVE
 into an awesome 
Super Bowl
 party space. Anoush Catering is the preferred caterer at the most amazing venues in Los Angeles, and is celebrating it's 30th year. Follow their Director and our friend Ani Keshishian's tips below and you'll be ready for an awesome super bowl party to remember!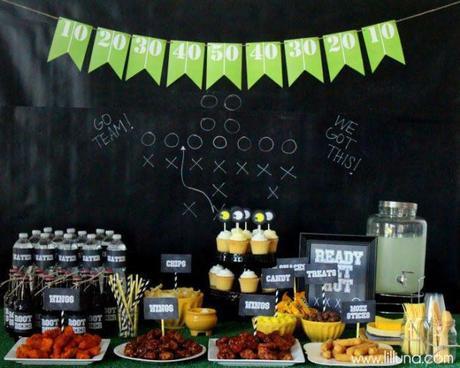 1.
Table Set Up
– Figure out the best place to set up your table. Think about feng shui, it should be out of the way for new guests as they arrive, but convenient enough for people to serve themselves and not get in the way while the game is on
2.
Invites
 – use online services like 
Paperless Post
, or 
Facebook
, use an event specific decorative design, for RSVP'ing, plus one's and deadlines should be listed to plan accordingly, also, be specific with what you'll provide, and what they can bring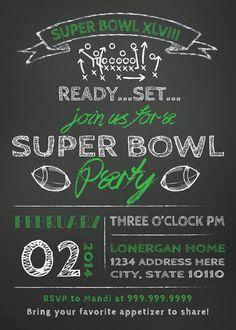 ​
3.
The Table
 (the images below are to give an idea about how the table should be divided into different sections of snack, entree, and desserts)
Food 
– organize the table into different sections for an easy flow:
Bite sized snack section – chicken wings, chili, mini meatballs, sausage snacks, chicken fingers, chips & salsa with guacamole, bean dip, bowls for potato chips, snack mix, popcorn, etc.
Vegetable platter section – carrots, celery, cucumber, Romaine lettuce, Dill pickle
Main entree section – create your own sandwich, buns can have team or referee flags on them, plate bun options (whole west, white, gluten free, etc.), include assortments of spreads and dressings (mayonnaise, chipotle mayonnaise, Dijon mustard, honey mustard), selection of cold cuts (turkey, ham, salami, roast beef, chicken, pastrami, etc.), toppings should be plated (tomatoes, pickles, onions, lettuce, alfalfa sprouts, jalapeños, peppers, salt and pepper, oil and vinegar), 2nd entree is pizza (cheese, pepperoni, Hawaiian style, veggie, etc., make sure they're plated and not in box as the box takes up space
Side salads section – mixed green, caesar (ramekins of ranch dressing, blue cheese, caesar, vinaigrette, croutons, bacon bits)
**Also take into account dietary restrictions with the table and have vegetarian and healthy options in addition to what's listed above.**
​
4. Dessert
 (​on same table, but different section) – football themed decorations, brownies, cookies, cupcakes, lollipops, rice krispie treats, chocolate pudding in cups ​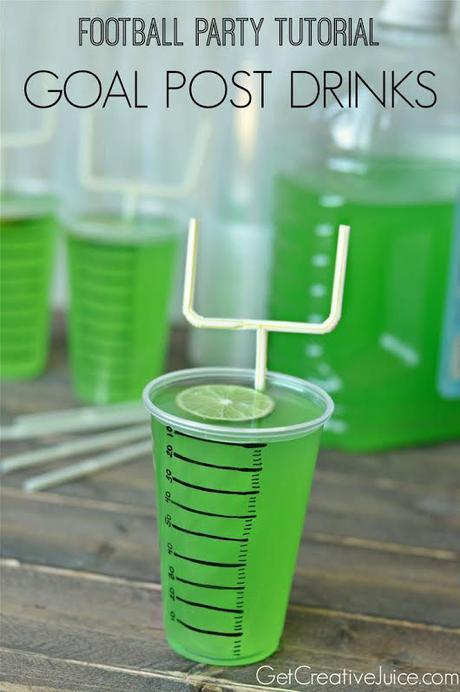 5.
Drinks
 – cold beer in bottles and cans (Coors, Budweiser, other high end ones), in buckets with ice on table, or in a cooler next to the table, liquor (pre-made drink in punch bowl, mixed drinks with green food coloring to look like grass, or that are colors of each team), bottled water, soda
​6. Silverware / napkins – all clear plastic platters, plates and glasses durable enough to hold food, but can easily fold up to throw away, forks, knives, spoons that all match, napkins can match the desserts colors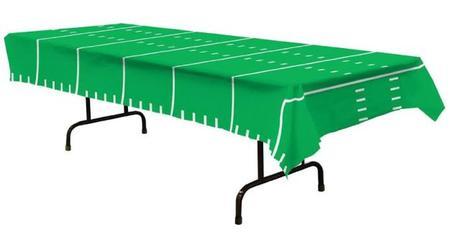 7.
Table cloth
 – colors of linens from the teams playing (yet to be determined per the play offs), or use a football field print. Also, have a simple floral arrangement on the table for women attendees to admire.
8. Trash 
– large trash can near the table so guests can throw their trash away throughout the day, rather than a large mess at the end of the game.
9. Games
 – create scorecards and place on the table so guests can grab for any betting (on the game, and commercials too)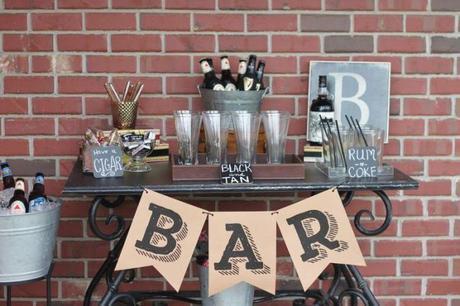 ​
10. Fun Treats 
– cigars on the table for the winning team to celebrate