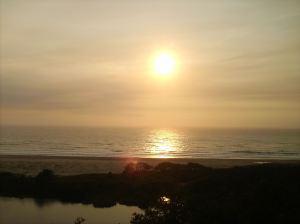 "...but whosoever shall do and teach them, the same shall be called great in the kingdom of heaven." (Matthew 5:19b)
We now come to the final step in the process of Bible study: sharing what we have learned with others.
In the Twelfth chapter of First Corinthians, we learn that all the gifts which God gives are given for the benefit of the entire Body of Christ. Verse 8 tells us that the word of wisdom and the word of knowledge are gifts of the Holy Spirit. Are not the knowledge and wisdom we acquire in our study of the Word of God also gifts of the Holy Spirit? Whatever we learn during Bible study comes from the Spirit of God, for we are under His tutelage, and this learning is a gift from Him.
The Lord desires for each of us to grow in the knowledge of Him and His Word, and with that growing we are given the privilege and responsibility of passing on what He has shown us to others. God teaches us so that we might teach others, not so that we will become prideful, hoarding away the wondrous truths He has entrusted us with. Jesus told His disciples, "Freely ye have received, freely give" (Matthew 10:8) and He expects the same from all of those who belong to Him.
"My brethren, let not many of you become teachers, knowing that we shall receive a stricter judgment." (James 3:1 NKJV)
God has not called every believer to become a preacher, evangelist, or Bible teacher. We are not all supposed to pastor a church or teach a Sunday School class. But we all have someone in our lives with whom we can share what the Lord has shown us. Whether it is a spouse, best friend, our children, or maybe a co-worker, we are surrounded by people who would benefit from hearing about what we have learned by studying the Word of God. In fact, our personal knowledge of those people can make us even more effective at "teaching" them than a preacher or Bible teacher! Our familiarity can help us explain things in a way that is very meaningful for them.
When it comes to Bible study, God intended for us to be more like garden hoses than sponges. If His Word is like water, then it should course through us, filling us before flowing out for the benefit of others. A garden hose will continue to receive fresh, new water as it pours out the water filling it; a sponge can only hold so much before it becomes waterlogged, leaving no room for more. The Holy Spirit opens our eyes to the wondrous truths in His Word so that we can share those truths with others. Like a  supersaturated sponge, our own Bible study efforts can become stagnant and clogged with the life-giving water we are refusing to release.
The effective study of God's Word, along with an active and healthy prayer life, is one of the most rewarding practices a Christian can undertake. We will never be able to fully search out the depths of Truth in the Word of God, Bible study is a never-ending  lifelong pursuit, but if we keep in mind some of the keys to a solid study approach, such as the concepts we have looked at in this 8 part series, we will be sure to get the most out of the time that we spend examining the Scriptures.
"Read it to be wise, believe it to be safe, and practice it to be holy."
May the Lord bless you in your own efforts to better know the Bible and the One Who wrote it.
To God goes all glory. In service to Him,
Loren
*New King James Version (NKJV)
Copyright © 1982 by
Thomas Nelson, Inc.