Are you tired of the same old tastes? Are you feeling the urge to break up the monotony in your kitchen? If you are, it's time to branch out and try something new. That may seem scary at first. It can be difficult to introduce new foods to the table, especially if you have picky eaters in the family. Fortunately, you don't have to make drastic changes to your cooking to change things up. Here are three tips you can try that will be sure to give your food a new flavor.
Add Spices
Many of your everyday foods like pasta, meat, and eggs can end up tasting rather bland after a while. You can literally spice things up by adding in a few different spices. For example, most hamburger patties don't have a strong taste. You can easily turn them into mouth-watering masterpieces by sprinkling some Montreal steak seasoning on top. You can give pasta a wonderful smell and delicious taste by topping it with oregano. For your eggs, add some salt, pepper, and parsley. When adding spices that you aren't familiar with, research the recommended amounts. Some spices require a lot, and some spices only require a small pinch. Done right, your spices should enhance the flavor, not dominate it.
Use A Different Sauce
You can totally change the taste of a food just by switching the sauce. Take pasta as an example. You can make spaghetti and meatballs with a red sauce, or you can use the spaghetti to make chicken alfredo. Pizza is another food that can benefit from a switch of sauces. Rather than the generic pesto, try using white garlic, garlic ranch, creamy bechamel, or buffalo sauces.
Sometimes you need sauce with some spice to give your meal extra flavor. There are so many hot sauces you can use in cooking for every kind of person. Hot sauce is great for pasta, chili, marinades, ground meats, stuffed peppers and much more.
Try Truffle
If you want to give your food an elegant taste, try using truffle. In this case, truffle does not refer to a chocolate treat but rather a type of mushroom. This mushroom has a powerful taste and is very expensive so you should be careful to slice it extremely thin and use it sparingly. It can be used to garnish pastas, meats, pizzas, and much more.
Cooking should be an adventure. If cooking has lost its appeal, don't be afraid to try some of these tips out. As you hone in your skills, you'll impress your friends and family. Rather than dealing with disgusted faces, you'll be hearing people calling for second and third helpings.
If you're ready to get more adventurous in the kitchen, try some of these recipes!
Get your copy of the Gourmand World Award winning cookbook The Basic Art of Italian Cooking:Holidays and Special Occasions- 2nd edition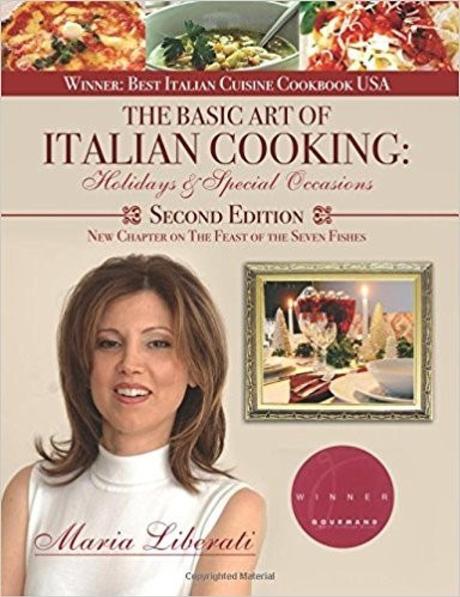 Gourmand World Award winning Holiday book
" data-orig-size="384,499" sizes="(max-width: 1000px) 100vw, 1000px" aperture="aperture" />Gourmand World Award winner
for more food, travel, culture listen to The Maria Liberati Show at https://anchor.fm.maria-liberati