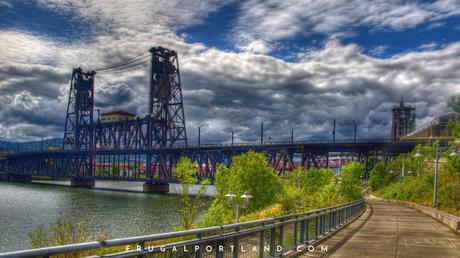 Imagine this:
You've been hanging out in Portland for a few days; you've seen the things everyone says you have to see! You spent an hour in line at Voodoo Doughnuts for a Maple Bacon Bar, you got lost in the aisles of Powell's City of Books, and you stopped by the International Test Rose Garden to check out the beautiful colors in bloom. You still have a day to kill, but oh no! you check your wallet, and you're down to your last $20 bill. How can you have one more day of fun in the Rose City? Frugal Portland has you covered.
Here's how to spend a great day in Portland for $20:
Portland is going through a pizza explosion. It seems new pizza place springs up every month, What's more, Portland pizzaiolos are intent on establishing a regional style of pizza. Portland-style Pizza is becoming a thing right before our eyes: a super gourmet neo-Neapolitan style, woodfired with a healthy char on the crust, but with all sorts of crazy concoctions on top. We're not talking barbecue chicken, here, people.
From the mad pizza scientists at PREAM (where their flagship pie features kale and honey, no joke) to the back-to-basics perfection of Ken's Artisan Pizza, sampling at least a taste of the burgeoning Portland Pizza scene is a must. The problem is, these pizzas are crazy expensive. How can you enjoy this deliciousness on a budget if a 12" pizza costs $18?
Enter Life of Pie in North Portland. Every day from 11am-6pm, Life of Pie serves up a Margherita pizza for just $5.00. The delicious simplicity of house made mozzarella, basil, and tomato sauce sings out of their wood-fired oven. The other pies remain full price, but for my money there's not a better bang for your buck in the city than this tasty pizza.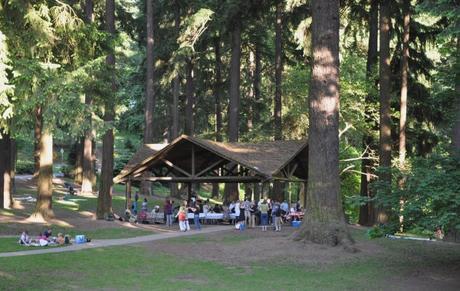 Forest Park and Washington Park on the west side of the city get all the tourist attention, and frankly, they should. Forest Park is one of the largest urban forests in the country; it houses the International Rose Test Garden, the Japanese Garden, Hoyt Arboretum, and miles and miles of trails.
But you've already been here, right? And, I bet if you're like a lot of visitors to our fair city, you haven't spent a lot of time on the east side of Portland's many bridges. Well, you're missing out if you're not checking it out, so why not start exploring this area from the top?
Mt Tabor Park offers beautiful views of the city from the apex of Southeast Portland. From atop Mount Tabor, you can see views of Portland that most visitors don't even know about.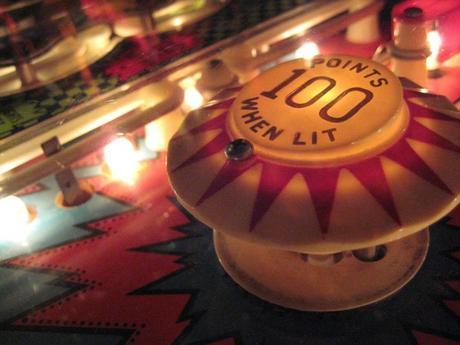 The Pinball Outreach Project is a non-profit organization that spreads the pinball gospel to children around Portland. Bringing machines to hospitals, schools, and community centers, the POP makes one of my favorite games accessible to children in need.
It's a fun program, and they happen to have a great selection of games at their Headquarters in Northeast Portland. Adults can play pinball for $0.50 per game while helping POP with their community outreach programs. If you have young ones with you, POP offers Free Play for kids 13 and under almost every afternoon (check their website for current schedules).
Explore Beaumont-Wilshire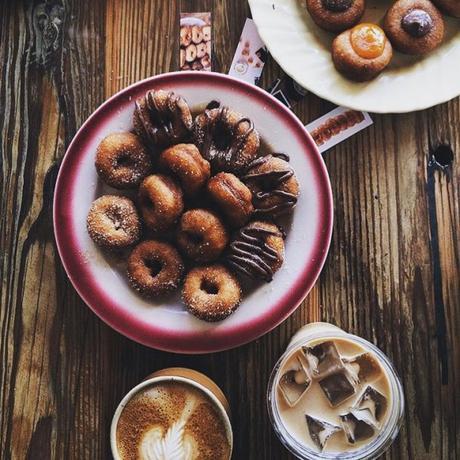 Image via Pip's Original's dangerously delicious Facebook page
The Portland Outreach Project is located in the Beaumont-Wilshire neighborhood in Northeast Portland. It doesn't draw a lot of tourists, but this stretch of Fremont Street is a happening area with excellent dining, snacks, and drinks with lots of local favorites. If you want to drop in for a happy hour beer, you can stop by Alameda Brewing where a pint will cost you $3.50. 
Or, if you're hankering for something sweet, drop by Pip's Original Doughnuts and Chai. While Voodoo gets all the press, Pip's is where the people in the know satiate their cravings. Pip's serves miniature doughnuts that are made to order. While you won't find crazy toppings, it doesn't get a whole lot better than a bite-sized cinnamon sugar doughnut fresh out of the fryer. An order of four doughnuts starts at $2.50… if you can restrain yourself to just four, that is.
Dinner at Nong's Khao Man Gai ($8.75)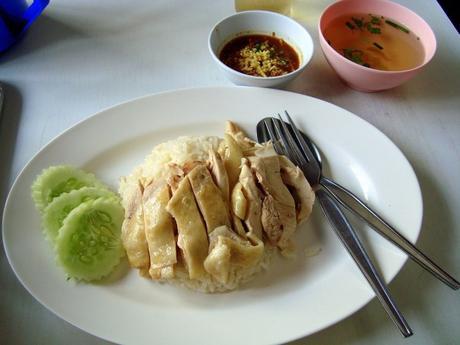 If people ask me the place they should go if they have time for only one meal in Portland, I invariably tell them to go to Nong's Khao Man Gai. Kathleen and I love this Thai chicken and rice so much, we had it served at our wedding (and it was a smash hit with the guests). For less than $9, you get what I think is the single best dish in all of the city: poached chicken served with aromatic rice and a sauce so delicious it should be illegal (lucky for us the sauce is perfectly legal, and you can buy bottles of it at Portland-area grocery stores like New Seasons and Zupans).
The two food trucks downtown are only open for lunch during the week, but the restaurant in Southeast Portland serves this iconic dish until 9 pm, seven days a week. You need to eat here to make your trip to Portland complete.
See, one of the best things about Portland is how much fun you can have (and how full you can get!) for not much money. What would you get in Portland for $20?