Let's imagine your boring backyard to be a tidy prospect of clean-cut grass and nothing else on it. You have probably dreamt of having a perfect lawn but now that you do, it seems a bit dull as there is not much going on. Here are some simple ways you can enhance your backyard on any budget.
Pathways
Anything but a simple straight path will do. If your front or backyard is not completely flat, you could benefit from some curvy stairs with large and long steps which will gradually take you up or down. Stepping stones are on the other hand always interesting, particularly for the backyard. There is a simple process you can use to make piece-of-art stepping stones and start adding a personal touch to your backyard.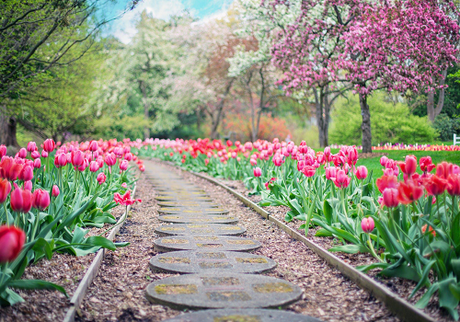 Pergolas
Pergolas offer an array of opportunities. They come in many shapes and sizes attached, cantilevered, and free-standing. You can buy them ready-made and assemble them, or you can use your imagination and build one from scratch.  Don't think about them as huge projects. They do not have to necessarily provide shade for your sitting area, but they can simply be a decorative feature. Try installing a simple structure along the pathway and let the creeper plants do the work. You can build a cheap bamboo one yourself very quickly and for around $10.
Also Read: 5 Ideas for Matching your New Paver Patio to the style of your homeergolas
A water feature
The term "water feature" encompasses a wide spectrum of bodies of water you could build for your backyard. You could go for a high-end one and build an inground pool with a waterfall which could easily cost you north of $20,000 with the equipment and the protective fence. On the other hand, you could make a matching birdbath to go with your stepping stones. You could also consider making a tiny pond, a small fountain, or a waterfall. The birdbath will look pretty and invite chirpy guests into your backyard, however, the sound of running water will create a relaxing atmosphere.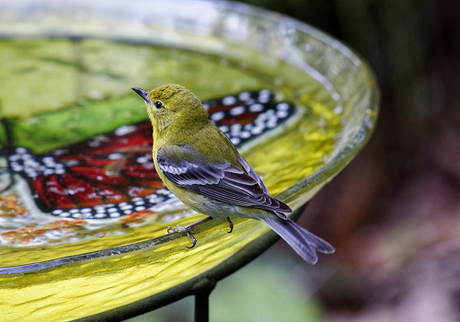 An interesting patio
Having a place where you can sit, relax and enjoy the outdoors is essential for the feeling of appreciation for your backyard. Instead of making a standard stone or concrete patio, you can use tiles which resemble stone in its appearance but offer a greater variety, less maintenance, and easy installation. You could also use broken tiles to create a mosaic. This accompanied by some stylish furniture will be a perfect sitting area. If you want the furniture to be less expensive and unique, you can look for used pieces online and refinish them yourself.
A deck
There is nothing like a wooden deck to give a natural and relaxing feeling to your backyard. You can even build a multi-level deck if space and the layout of your backyard allow it. To create a perfect spot to spend time with your friends and family, you can install a stylish retractable awning to provide shade when you are outdoors. If you are worried about the amount of daylight your house gets, then the retractable awnings are a perfect solution. They are not permanently fixed to block the sun and you can retract them when you are indoors.
Also Read: Best Ways to Maintain Treat Garden Decking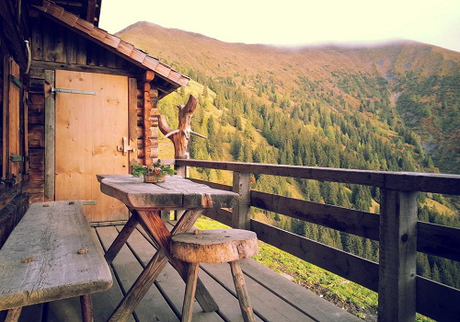 The lights
Thanks to the smart people out there, we now have a number of lighting solutions perfect for the backyard. Pretty much anything comes in a solar form. Apart from the usual lights, you would normally have in your patio area, you can add some to the trees, pergolas, or your fence. There are perfect solar fairy lights in all shapes which will look magical in your backyard. Apart from that, you can use garden torches, or make your own lanterns and candle holders.
Also Read: 6 Secret Techniques to Improve Lighting in your House
A firepit
Adding a firepit or a built-in grill to your backyard Is not only decorative but it is practical. You can organize parties and family picknicks in your backyard. It will also be yet another source of light during the night. If you are planning on building a firepit, make sure you think about the safety. Hiring contractors could be one way of doing this, but there are also simple ways you can build one yourself.
Also Read: Diy Fire Pit: The Ultimate Backyard Conversation Starter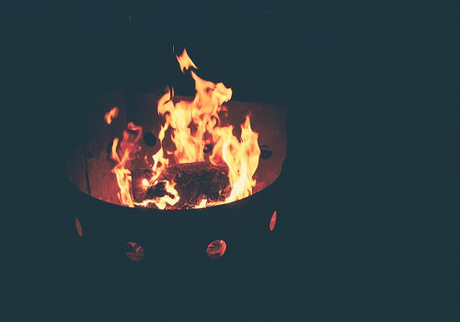 There are plenty of ways you can make your garden more interesting. Look for the features you can use as focal points and do not forget to plant flowers and use pebbles to pretty up the area in between. Take the size of your garden into consideration, and don't overdo it, it could easily go from relaxing to cluttered.
============================================================
Author Bio:
Audrey Taylor was born in San Francisco, and moved to Adelaide at the age of five. Marketer researcher and social media manager on hold, full – time mommy of a cheerful two-year-old. Graduated from Queensford college, worked in a couple of marketing agencies across Australia, eager to learn more about business and share her experiences. Traveled across the Europe. Her hobbies include: home decor, fashion, travel, music, old movies.
============================================================