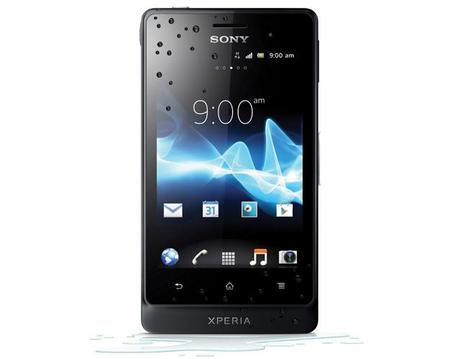 The Water resistance Sony Xperia Go
If you want to go direct to solving your Wi-Fi problem after installing Android Ice Cream Sandwich, click here.
So I missed a blog post yesterday, what really happened is a long story – I finally got my own Sony Xperia Go MT27i! The device caused me to be RM650 poorer and a protective screen plastic add to another RM9 elevating the total price to RM659 (Please note that the Xperia Go was first announced in May 2012 and priced at RM999). I bought the phone on a local store after exhaustive price comparisons offered on online stores and on physical stores, true to what I have suspected, the price is lower on local stores and beside that you have the chance to look, feel and even smell at your dream phone before buying, something that is impossible to do when purchasing online.
After reaching home, I plugged the Xperia Go to a power connector and left it for charging, leaving me free to check on the manual and other accessories that are included in the box, to my surprise the manual was in Swedish! and it can only mean that the device is destined for the Swedish market and it kept me wondering what the heck is the phone dealer doing with Swede phones? Nonetheless, what really matter to me is the phone itself, as long as it is original, cheap, new and working perfectly, then I will be happy, as happy as a clam.

I am not going to talk about the specs or review of the phone because I have already written an article about it earlier and if you want to have a look at it, please click this link. At work and in the wash room, I stumbled upon a colleague and started a conversation. I told him that my smartphone is dirty and I need to wash it, so I opened the tap and washed the Xperia Go thoroughly without saying any word. My colleague was taken aback, staring at what I was doing with bulging eyes!I calmed him down and explained that it is a water-resistance phone. " I am going to have that phone too at the end of the month," he remarked.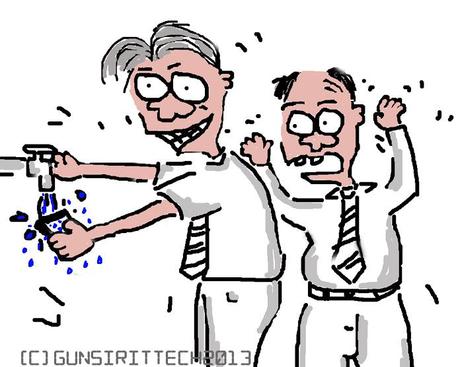 My colleague was taken aback, staring at what I was doing with bulging eyes!
I chose the Xperia Go over the Xperia Sola because the previous is IP67 certified for dust and water proof (up to 1m for 30 mins), while the Sola is slightly larger and cost a bit less, I prefer a sturdy phone to compliment my active outdoor lifestyle. The rain forest of Borneo is full of unexpected slips and trips and only the Xperia Go can accommodate these . A quick stroll through the internet enlightened me more on the phone, that it can be upgraded to Android Ice Cream Sandwich (Android version 4.0), a few sites even suggested Android Jelly Bean, but I will be contented with ICS.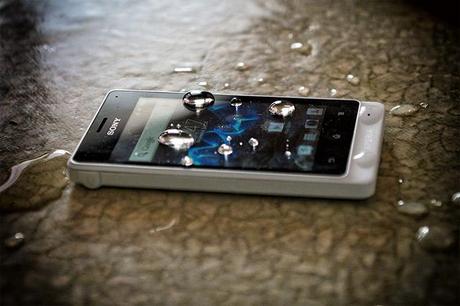 Upgrading to ICS has its own problem – the rather complicated process and a long wait for the downloads and installations (I have a slow Wi-Fi connection) and issues regarding the Wi-Fi not working after the update. So, if you think that you are comfortable with Android Ginger Bread, then don't upgrade. For those who really want to upgrade then follow the steps below.
(Important: Please read on-screen instructions thoroughly, the steps below are guides only)
Step 1: Connect your phone to your PC or laptop, your phone will initiate a Sony PC Companion installation, so click "install" on your Xperia Go. Your PC or laptop will now download and install the software.
Step 2: After installation of the Sony PC Companion, go to SonyMobile update site and click "Check for updates" and follow on screen instructions. You will be asked to connect your device to your PC or laptop, so connect your device.
Step 3: After connecting, downloading of updates will start and depending on your connection speed will determine the download time, my connection was terribly slow so it took almost an hour.
Step 4: After the download, read on screen instructions. Disconnect from your PC or laptop. Your device will install the ICS updates automatically and this will take quite a while to be completed.
Step 5: Well done, your device is now has the Android 4.0.4 version. Check your Wi-Fi settings, if you can't enable it then you have a problem, but don't panic, this is just a small issue.
How to solve Wi-Fi Problem after Android Ice Cream Sandwich upgrade
(Important: Please read on-screen instructions thoroughly, the steps below are guides only )
Make sure that you have already installed Sony PC Companion software in your PC or laptop.
Back-up your contacts and settings (the update process will delete all contacts but all files contained the internal storage and external storage will not be erased). You can back-up your contacts and settings through the Sony PC Companion programme.
Step 6: Connect your device to your PC or laptop through the USB connection. Open Sony PC Companion and click on "Update phone/tablet" link and follow on screen instructions.
Updates will be downloaded to your device. This will take quite sometimes to complete.

When updates are completed, you will be asked to disconnect your device from the PC or laptop.
*Follow on-screen instructions to connect your device to PC or laptop – connect the USB connector from PC or  laptop to your phone and holding the "volume down" button simultaneously.
Your device with now install all updates.
After installation your Wi-Fi should be working normally.
If your phone doesn't install the updates automatically, repeat the procedure marked (*) above.
Good luck, I hope you have a good time updating and most of all your upgrade is a success.
[Image credit: thegadgetsite]