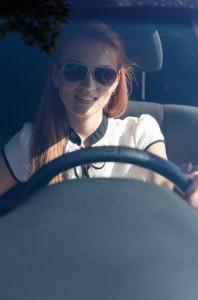 Believe it, or not, booking a last minute car hire actually can work! Typically, it's beaten into all of our brains to always book ahead, book in advance, or ELSE! The "else" being, of course, sold out shops leading to expensive rates that you can't help but have to pay.
Where does this advice come from, though? It comes—drum roll please—from the car hire agencies! They want to make absolutely certain that they book their inventory and the best way that they can be sure they're going to do that is to sell it out in advance. As an incentive to customers for helping them do this, they'll often offer "early bird" discounts—some of these discounts are substantial, but sometimes not as substantial as a last-minute booking can be, when they really, really want to make sure they make money on what they have just sitting out there on the lot.
Now, do keep in mind that waiting until the last minute can still be a gamble—there is some truth to the car agencies' money-making logic—so be sure to really only give this a shot during off-seasons; peak-seasons are when everything goes.
For some of us, though, things come up last minute, or maybe just procrastination gets the best of us, and in those cases it's important to know that last-minute bookings can happen, they can save you a lot of money, and all you have to do is play it smart.
Why do Last-Minute Deals Exist & When to Look
Every car hire agency on the map experiences the dreaded cancellation – it gives them the chills just thinking about how many could come flooding in at any time. When these cancellations inevitably occur, they have to do something with the inventory that's no longer booked – it's bad for both their bottom line and the morale of the poor, lonely, cars.
In order to keep the cars happy and their cash flow positive, a car hire agency must have a constant stream of vehicles coming and going from their lots. To achieve this – even in the presence of mass cancellations – they'll extend last-minute deals to their customers. After all, something is better than nothing, right?
When's a good time to look for these kinds of deals? Every week! Most of the major car hire agencies will have a regular posting time for these kinds of deals and will sometimes even have a section of their website dedicated specifically for them. If you start looking a week before you're planning on needing the car, you can cash in on one of these deals right when they hit the hotwire.
Where to Find Last-Minute Deals
While aggregators and specialty websites — built specifically to curate these kinds of deals — populate the internet hand-over-fist, sometimes it's a good idea to simply go check out the major car hire agency websites directly. As mentioned, many of them – like the highly well-known National — have a special section of their website devoted entirely to last-minute booking deals.
If you're going to venture into aggregator-land, though, there's certainly a wealth of opportunity, for transportation of all kinds, as well. Websites such as Hotwire, Drivenow, Priceline, and Expedia, are all highly user friendly and really let you dig in deep with trip customization. There's a reason why these websites are the highly preferred method for acquiring deals online – and it's for that reason that there are so many!
In my opinion, when it comes to car hires, Autoslash is probably the best aggregator out there. Once you book a deal with them, they'll automatically keep looking for an even better deal and will notify you if they find one, with no penalty for dropping the initially acquired deal.