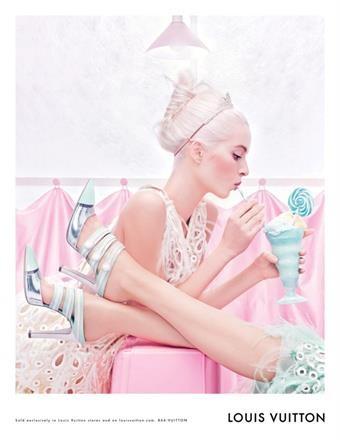 A lot of my favourite things come in pastel colours. Marshmallows, sweetie bracelets, macaroons, candy floss, I could go on. Pastels play a big part in my Summer wardrobe but I tend to stay away from them until the snow thaws. Unless you've been lucky enough to jet off to a far-flung tropical destination in a bid to get your winter tan fix, it's safe to say that like me, you're probably looking a little bit pasty at the moment. Panic not, you can totally pull off pastels. Here's how…
It's totally natural for this time of year to be drawn towards darker shades, but with pastels huge on the horizon for springtime from everything such as cheap dresses to smart blazers for the office, lots of us can be apprehensive about donning pretty pastel shades for fear of looking washed out or too pale. Here are a few tips on how to rock the pastel look when the time comes.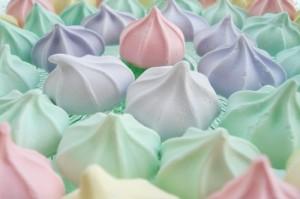 Colours
If you are cautious that you're looking a little on the pale side then the first thing you need to do to perfect your pastel palette is pick your colours very carefully. In the beginning of the season it's more preferable to choose warmer pastel shades – leave the really pale shades for when the sun is in full swing. Coral and mauve are good pastel shades to first introduce to your spring wardrobe – they're both warm and inviting. By leaving the light lemon mousse hues to later on in summer, it means your skin has time to acquire a healthy glow which will suit lighter tones better.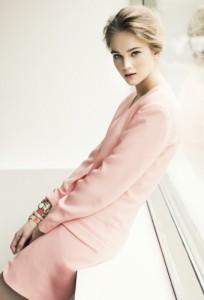 Clothes
Another way to rock the pastel look if you're feeling rather pallid is to mix it up a bit with bold shades elsewhere in your attire. Using hues of the same colour is a great way to incorporate pastels, all year round. Velvet shades of purple paired with soft mauve and lilac is the ultimate combo. Use pastels as your base and add bold bracelets and bags.
Accessorize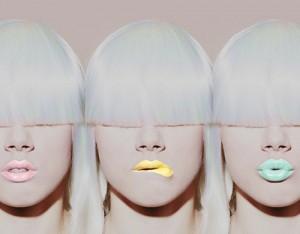 A great way to introduce the pastel palette into SS13 is with your accessories. Handbags, scarves, jewellery; even your blusher. Opt for a pinky, rose shade ( my fave is Nars Blush Orgasm) that will complement the entire spectrum of pastel shades or dare to rock a neon pastel lip.
What's your favourite pastel shade?
*All pictures sourced from Pinterest…