Lots of our old favorites are coming back with a vengeance: crop tops, mini backpacks, and, now, the jelly shoe. Not just for kids anymore, the jelly shoe is a great summer staple. You can get them closed toe or open and in an array of bright candy-colored shades.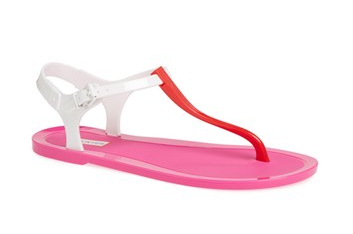 We love the fun, colorful Hunter Original T-Strap Thong Sandals which come in shades like Lipstick (a pink, red, white combo) and Blue Lilly (which is orange, a bright blue, and a light blue). If you're looking for a tropical feel, Melissa's Harmonic Jelly is adorned with a big jelly flower perfect for the beach.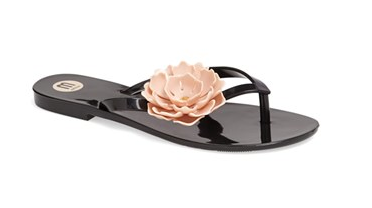 For the high end jelly wearer, many big name labels have created jelly shoes. From the Valentino Couture Bow Thong Sandal to the Melissa + Jason Wu 'III' Cutout Jelly Flat. Stuart Weitzman has even put his twist on the traditional jelly with the Glogladius a jelly sandal/gladiator shoe covered with Swarovski crystals. If you're looking for caged jelly sandals and have $250 to spare, the Glogladius is certainly the shoe for you.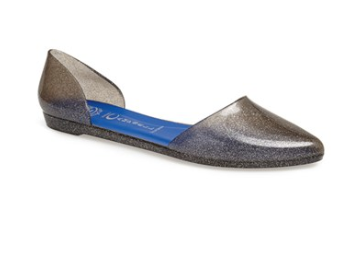 Kate Spade has created a ladylike yet trendy jelly shoe, complete with metallic accents and bow details. For an effortlessly elegant jelly, look no further than Jeffrey Campbell's Jelly Love flat, a molded d'Orsay which comes in an arrangement of glittery colors from pewter to pink.
It's apparent that the plastic jelly shoes of your youth have been elevated! Buy a pair to change up your summer wardrobe, or if you're just feeling nostalgic.