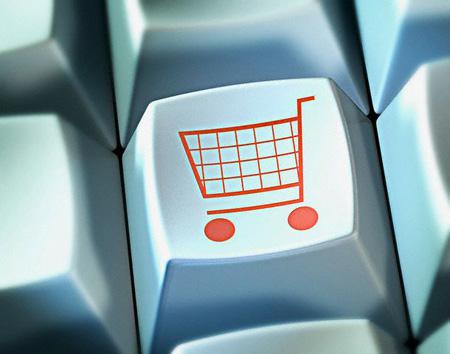 image source
As Fashionista's i'm sure many of you will possess a Paypal account for buying and/or selling on platforms such as Ebay, Asos Marketplace, Etsy or other Independent online stores. I am writing this post as I wish to provide those unlucky enough to be victims of Paypal Fraud, with a guide to getting your pennies back!

To my utter dismay I woke up this morning to find two emails from Paypal confirming transactions for £534 and £532. You may have cottoned on by now that I did not authorise these payments (you may also have realised that this post will digress somewhat from my usual content but if you have a paypal account do read on).

So, after logging on to my Paypal and confirming that they were in fact real transactions, and not phishing emails, panic ensued. Luckily (ha) i've been here before, got the t-shirt so to speak, but I still felt like picking up the phone and blubbering down it to dad. But I refrained, just. However, I did wish that there was some sort of step by step guide telling me how I should proceed. Instead when I googled "Paypal Fraud" they simply stated "If you think you have experienced PayPal fraud or received a PayPal scam via email (e.g. a fake email pretending to be from PayPal), forward the entire email to [email protected], and delete it from your email account. If you came across a fake PayPal website, contact our Customer Service team."It seems that Paypal define Fraud as "Paypal scam email". What you are actually dealing with is defined as unauthorised activity on your account. Now this is all pretty basic advice, but discovering you've just lost X amount of money can leave you somewhat flustered. My first thought was, well... Sh*t, my second was who do I call first? Paypal? My bank? (My Dad?!) So I have decided to write down 5 simple steps to follow if you find yourself in a similar situation...STEP 1 - File Dispute through Paypal

Quell the panicking. Don't cry! Paypal are generally very good at resolving these claims, I imagine in reality it actually happens a lot (this is the third time for me and I swear i am not doing anything wrong).

Dispute the transaction through paypal. Go to Details, scroll down and click the button which instructs you to dispute a transaction or visit the Resolution Centre page and follow the instructions to file a dispute.Once the dispute is in motion it will usually take 3 - 10 working days for the Frauds Specialists (How very CSI!) to assess your claim. You may also want to follow up your dispute by talking to someone. When large amounts of money go missing it can be unnerving so for peace of mind or if you are experiencing difficulty filing a dispute through their online system then you can call Paypal directly on (uk)

08707307191.

STEP 2 - Change Passwords and Secret QuestionsPaypal should direct you to a page where you can change your password and secret question but if this doesn't happen go into your account settings and make the changes yourself. If you have the same password for other accounts and applications it might also be worth changing these in case this is, indeed, how they accessed your account.STEP 3 - Contact your Bank/Credit Card Provider


Contact your Credit or Debit card company and ask that they block the payment if it hasn't already gone through or freeze your card in case of any further activity. This will mean that you will also not be capable of making transactions but it will stop your card details being used again.

You can also ask to be issued a new card.

I bank with Natwest but all Banks should have a fraud helpline and contact details should be readily available on their website. However, if you are struggling to find the correct number then simply dial general inquiries.

STEP 4 - Breathe


Breathe. No further transactions can be made and your money will be more than likely returned to you within the time frame specified. If the transactions have taken place on a debit card and have taken you into an un-arranged overdraft then discuss this with the advisor or arrange a face to face appointment at your local branch. If for some reason Paypal fail to refund the claim contact your bank account/credit card advisor to discuss the insurance coverage on your account/card and file a claim.

STEP 5 - Protect yourself


As mentioned, this has happened to me before (3rd time unlucky). To my knowledge I haven't done anything wrong but in order to avoid a repeat make sure you do change your passwords. Sometimes its best to change them periodically, just not so often that you forget your new one!

Download a security software application such as Rapport (Free) Learn more here.

Make sure the emails you receive from Paypal are actually from Paypal. Sometimes it can be very hard to tell as they look authentic, so as a rule try and avoid clicking on links within emails and especially entering sign in information on pages you have been directed to via email links. If in doubt forward the email to paypal, check your account status and as an added precaution change your password.

I hope this helps... I also hope I get my money back, fingers crossed!