You're here because you have already accumulated enough PERA SWIPE points to redeem a prepaid load or a Sodexo GC, but got no idea how to do so. As what I have said, I will do a separate post about how to redeem and earn points on PERA SWIPE app. And here it is!
Redemption is actually pretty simple, all you have to do is follow the steps below (tips will come on later):
1. Open PERA SWIPE app 2. In the homepage's upper corner, click the button that looks like an oven toaster (sorry I'm bad at describing things). Refer to the encircled one at the photo below.

3. 
Choose what you would like to redeem that corresponds the points you have.  In my case, I chose the 10 pesos load.
Note: If you want to redeem a Sodexho mobile pass, you will have to fill up a form and wait a few days before you receive it.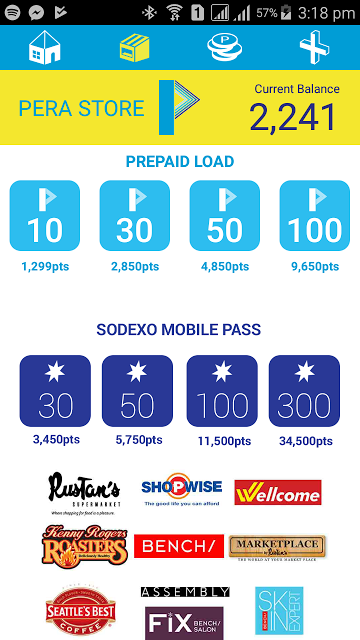 4. 
If you choose to redeem a load, you will be redirected to this page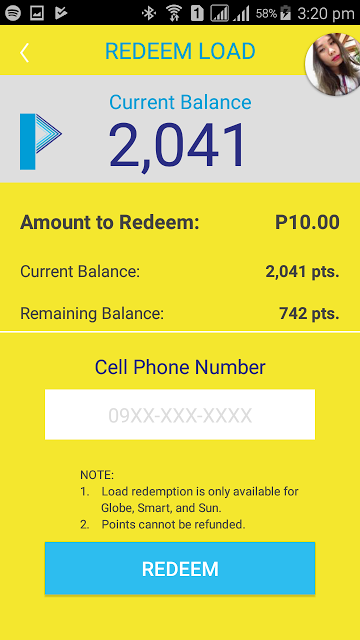 5. 
Enter your mobile number and click Redeem
6. And you're done! You will receive the load instantly.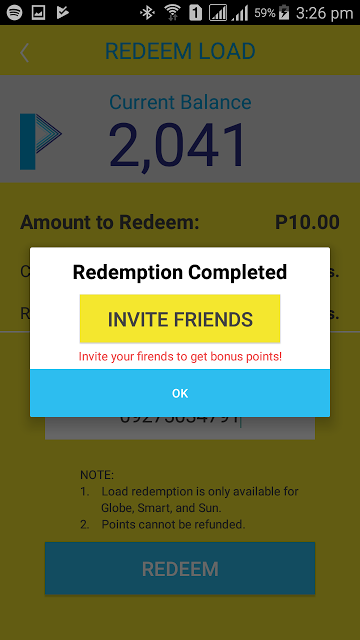 Now, you might experience a problem in redeeming load at first, especially if you are a new user. But fret not, because it was just PERA SWIPE's way of verifying the account's accumulated points. You are free to redeem the next day without any problem. Just remember that redemption of load is only between
9am to 9pm from Monday to Fridays only
.
Here comes the tips. Make sure that you activate the lock screen feature of PERA SWIPE because in simply unlocking your phone, you could get up to 200 points a day. No sweat needed. Join daily activities and earn up to 100 points a day. There was this one time where I only have to comment the word "Annyeong" and I instantly got 40 points. Yay! Look through the app because there are so many ways you can earn points. And lastly, invite your friends to join and install PERA SWIPE, this will give you both an automatic 500 points. The more friends you invite, the more points you will get!
Thinking of joining PERA SWIPE? Then use my referral code, "ttyblog" and get your first 500 points instantly!
Read my post " Get Free Load and Sodexo GC with PERA SWIPE" for more info on how to use the app.
Install PERA SWIPE from Play Store now! (
https://goo.gl/KnFjgL
). Available for Android users only.


BLOGLOVIN

 | 

FACEBOOK

 | 

TWITTER

 | 

INSTAGRAM