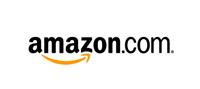 Image via CrunchBase
Now you are ready to publish your book onwww.amazon.com. This is the culmination of all your research and hard work. Here are the guidelines:
1. Go to www.createspace.com and create an account. You will select the "author" option.  There are 2 steps: load your file as a PDF and make sure your margins are .75 on all sides of each page to allow for gutters. Then design a separate cover for your book.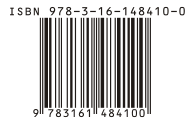 EAN-13 bar code of ISBN-13 in compliance with the "Machine-Readable Coding Guidelines for the U.S. Book Industry", Revised 1/97. (The referred book being The Logic of Scientific Discovery by Karl Popper, 10th edition, German language, ISBN 3-16-148410-X resp. ISBN 978-3-16-148410-0) (Photo credit: Wikipedia)
2. If your wish to purchase an ISBN number and bar code you should go to www.myidentifiers.com and fill in the information. You can get an ISBN number through Amazon for free, but they will own it.
3. Once you submit your book, it will be returned to you as a "Proof" in about 10 business days. After you fix all of the issues with the "Proof", send it back to them and then you will become a "published author."
Do a Google search of your name. Since you have engaged in many Social Media activities this semester including: blogging, Twitter, YouTube, LinkedIn, Mind Mapping and Pinterest, you will be amazed at your enhanced "Digital Reputation." I wish you the best of luck in all of your future endeavors!