The past two years have been tough on individuals emotionally, physically and financially. As some people struggle to make ends meet, many of us are looking to the future and how to protect our finances from unforeseen circumstances. Here's some steps you can take to protect yourself from financial difficulty in 2022.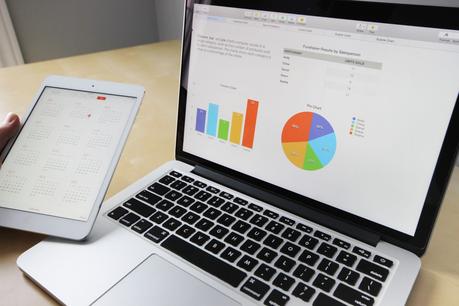 Pexels-CC0 License
Get Good Insurance Coverage
Insurance can cover you for a huge range of potential financial losses, from unforeseen loss of income to damage in your home. There are some basic levels of insurance which are a requirment of a purchase, like home or car insurance. But even these necessary insurances can be boosted by ensuring you are getting a good level of coverage with a decent provider. As an example, a Cars Protection Plus insurance policy will ensure that your vehicle is protected from damage and unforeseen accidents, and is also insured by a reputable insurer. Check company ratings with the Better Business Bureau before purchase.
Create An Emergency Fund
An emergency fund is an allocated amount of money set aside for unforeseen expenditure. It could be to cover your rent or mortgage when you lose your job, or for a leak in the home. The main thing is that should anything go wrong, you're covered by your emergency fund. Setting aside money for your emergency fund each month is not only useful for an emergency, but is also a useful life skill to develop in 2022. 
Understand Your Emotions
Emotions can often interfere with our financial wellbeing. If you tend to spend your money on items when unhappy, binge eat, or even late night shop, you might be an emotional spender. When you feel a draw to spend more money, stop and take a note of why you are feeling that way. Podcasts like the Happiness Lab help shed some light on our emotions and why they play such a big role in our financial wellbeing.
Start Investing
Investing can help make your money work for you on top of your additional income. It's worth noting that investing is risky, and you can lose money as well as make it. With that in mind, start small with investing – whether that's enrolling in your company 401 k, or putting $50 in a general investment account. Investing can help you start to increase your income without necessarily taking on extra work.
Develop A Side Hustle
A side hustle refers to any additional work you do on top of your day job. Evaluate your core skills and consider whether you can monetize them. As an example, if you like writing, you could tutor, or write resumes as a side hustle. Work at what you are good at and you may find over time you can convert that into your main source of income.
Conclusion
Protecting yourself from financial difficulty is largely about diversifying your income through looking at investing or starting a side hustle. Taking out good insurance with reputable companies can also protect you in case anything goes wrong. Allocating savings to a dedicated emergency fund can also soften the blow caused by unforeseen costs. 

Thank you for reading!