A recent survey conducted at the MBA National Technology in Mortgage Banking Conference reported that approximately 41% of mortgage lenders are not prepared to comply with the August 2015 TILA-RESPA Integrated Disclosure Rule. With only 12% responding as "very prepared" it's clear the mortgage industry has a long road ahead of itself.
What should loan originators and closing departments do to prepare for the TILA-RESPA Integrated Disclosure and the rest of "Know Before You Owe?" Without over simplifying a subject that seems to defy simplification, here are two steps: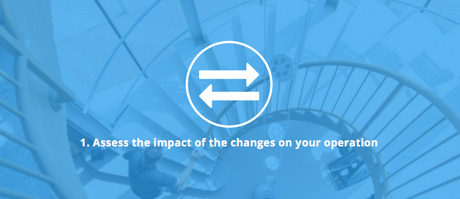 1.  Assess the impact of the changes on your operation
The natural starting point for an evaluation of how the new rules will affect your business is to list the services you offer and determine which of the regulatory amendments applies to each one. The CFPB has made available a range of guides, bulletins and updates; and they continue to be published as rules are amended. It's worth noting that there are exemptions to the rules, so check for those as well. With the complete information about impacts and exemptions in hand, it's time to discuss both with compliance counsel.
Ultimately, this assessment will extend to loan populations, processes and procedures, controls, and staffs. Approaches will vary. What is clear is that some remapping of borrower information and loan data will be required to produce the new disclosure forms. Also to be dealt with are new content requirements such as the new estimates of total principal paid off in five years and the total interest paid over the term of the loan expressed as a percentage of the loan amount.
Remember that impacts will extend beyond your walls to vendors and other service providers. Changes in rules with them will have to be planned. Technology integrations with third-party providers will also need to be evaluated and updated. A key question to ask is whether those third-party providers will be ready by the deadline with compliant – and tested – application releases. If not, it may be time to consider other options.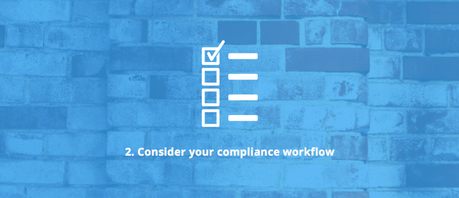 2. Consider your compliance workflow
The TILA-RESPA Integrated Disclosure, which impacts nearly every player in the home mortgage process, will demand fast, secure and compliant exchanges of information. The new rules on the closing disclosure, which will have to be in the hands of the borrower three days before the closing, are especially onerous. Lenders and closing agents will have to develop new systems to facilitate those exchanges.
Under the existing rules negotiations between buyer and seller can continue right up until the closing, leading to last-minute changes. The new pre-delivery requirements will surely curtail those kinds of changes, so customer expectations will have to be managed.
Remember the new rules cover not just timeliness but also accuracy. New process and operational controls may be required to ensure both. Additionally, preventive and defective controls may need updating to ensure the organization has the proper safeguards in place to meet the TILA-RESPA Integrated Disclosure rules.
There's more in the eBook
Operational changes and compliance workflows are only two factors to consider in preparation for the TILA-RESPA Integrated Disclosure. In our new eBook, "Are You Ready? 5 Ways to Prepare for 'Know Before You Owe'" author Jorge Sauri explains how originators and financial institutions can become prepared for TRID at every level. Download free and discover just how to keep you company in compliance:
Download eBook