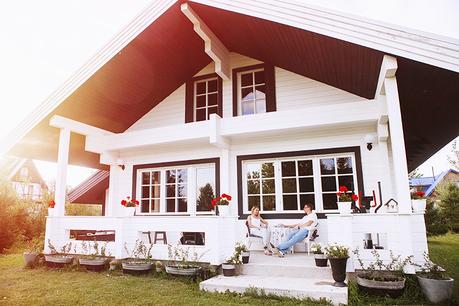 Everytime I leave my home for a while I recruit a friend to come to my house sitter and feed my cats, bring in my mail, and a few other needed tasks. Having a house sitter gives me the peace of mind I need to know that my home and pets are being cared for while I travel.
House sitters don't have to be friends and you can find them through services like Trusted Housesitters too.
If you're planning on leaving your home for a while to travel, I've prepared some thoughts so you can prep your home for house or pet sitters.
Step 1: Make a Welcome Pack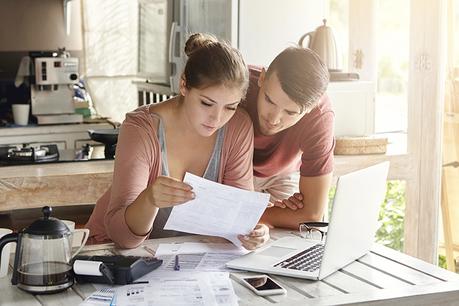 The first thing to do is to create an welcome pack. In this pack you should have a variety of lists for everything you think is important. In my information pack, I include the following:
Emergency Contact Information: These are the numbers to contact you, a friend or family member in the case of an emergency.
House Manual: Give your house sitter a complete set of instructions on how to use your washing machine, where the emergency water shut off is, how to locate the fuse box, when to water the garden etc.
Keys: Leave your house sitter a spare set of keys and a garage door opener if you have one. Make sure they have a copy of your alarm code and know how to turn it off in an emergency.
Pet Care Manual: If you're leaving pets at home too then you'll need to do a pet care manual detailing when and what your pet eats, how often they need to be let out and contact details for your local vet in case your pet falls ill. Of course you also always have the option of travelling with your pet.
Rules and Regulations: In here, I put everything my sitter can and cannot do. As well, I mention which rooms are off limits. Let the person house sitting for you know if they're allowed to have guests over or if that's not OK with you.
Step 2: Tell the Neighbours
Once that information package is ready, I tell my neighbours and other people that I will have a house sitter. You don't want to have any misunderstandings in your immediate community and this is the best thing to do to avoid problems.
Step 3: Organize a Meeting with the House Sitter
I often invite my house sitter to arrive a day or two before I depart so I can get to know them and show them all the quirks of my house and appliances. It also helps you get a sense of them if you're using a house sitter from a service rather than a friend.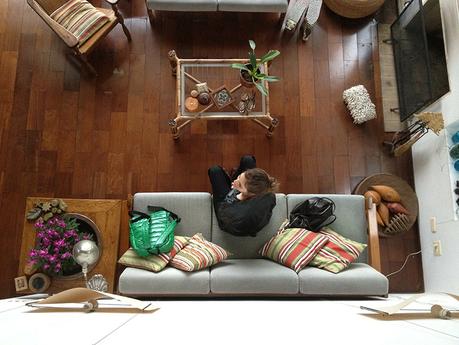 You might be surprised to find that there are many people out there who are professional house sitters who travel the world moving from sit to sit. Many of these people are available on house sitting sites and come with great references you can go through. It can actually be easier to offer your home to a professional, experienced house sitter who you don't know rather than a friend.
Step 4: Mark Off Limit Sections of House
Another thing I do is shut down parts of my home that will not be used. For example, I have house sitters sleep in a guest room so the master suite is off limits. In my ensuite that the house sitter won't be using I make sure I switch off my heated towel rail and underfloor heating so I don't waste electricity.
You can deem a room or cupboard off limits to your housesitter and put all breakable and valuable objects safely in one spot. It doesn't hurt to be extra sure your things are safe if you're entrusting your home to someone else. It's better to be safe that sorry.
Step 5: Think about the Unexpected
Finally, I want to share a situation that happened to me. One of my house sitters lost their keys and it created a very complicated and costly situation. I received a phone call from my housesitter and they told me the news. They were locked out for the day and it required a locksmith to get them back in and I had to foot the bill.
When I returned from my trip, I decided I would prevent this in the future by installing a smart garage door opener so I could open & close my garage using an app on my phone. Now for future sits, I give my house sitter the physical garage door remote but I can also remotely activate my garage door on my phone if I need to in an emergency.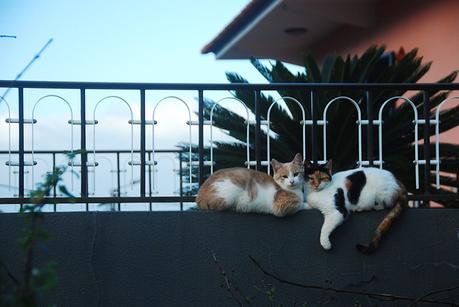 Having a house sitter on board is a great idea for longer trips if you're worried about the security of your home, the state of your garden or just want to a friendly face to be there for your pets. As someone who travels a lot, I recommend it.
___________________________________
More about Jeff
Hi! I'm Jeff and I'm a DIY enthusiast. I love to continually tinker around the home and garage making improvements. Not only is DIY a great way of adding value to our property, it can also save you a lot of money if you learn a few simple techniques and how to use key tools so you can take on jobs yourself.
___________________________________

Originally from South Africa, now living in Australia, Jolene is a wife and a mother to three beautiful daughters. Together with her family, she is embarking on a journey towards changing her current stress-filled life to one focusing on her dreams and her passion for travel. She wants to share her stories in the hope to inspire you to chase your own dreams!