If you are dreaming to go abroad and read the Master in Business Administration, then it is important that you do the full research before taking admission. This one step will prepare the condition and direction of your profession. Start preparing for the admission process starting in January a year ahead. Distribute the parts of your Admission Research within months and complete it in due time so that you do not have to rush in the last minute. From MBA's Research to Admission, we are giving the process as a calendar for your convenience.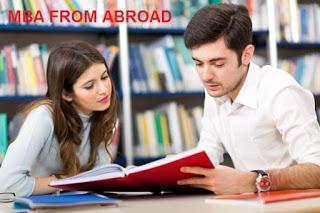 February:
Start the first stairway to go abroad and do an MBA
Plan your career
Focus on your career and keep focus on future goals
Find Jobs in Career Fields
Why MBA?
Think about why you want to MBA
Think about how much MBA will suit your personality. Also consider how much it will give you financial satisfaction
March-April:
Create a profile by realizing the idea
Research goals
Talk to professionals who are in this job
Once again, consider your goal as both long term and short term issues.
Focus on your professional career
Do work on projects related to your goal
Experience the field work, work at the international level
Focus on your promotion
Keep taking stock of your academic preparation.
Plan for GMAT; give 2-3 months time
Give TOEFL Exam
Continue Meditation on Extra Curriculum
Work on your hobbies and interests. Example: You can run an online small business, do some work for charity.
Social work is not necessary though but it brings newness to your bio
May-July:
Let's start school research now
Choose 5-6 colleges, you can divide them according to your preference: 2 dream colleges, 2 fitt colleges and 2 safety schools
When choosing a college, take note of these things:
What is the academic status of the college, according to culture, whether it suits you or not, fees, education loan, placements, and also the location.
Find schools, choose courses, take experience from older people, then think if you are interstitial or not
Student ambassador, and club leaders, solve problems
You can meet professors about your course
Complete college and course with alumni students
If you have time and money, then you can go to your favorite school once
Create Admissions Calendar
GMAT and send your score to the selected school
August-September:
List the colleges according to your preference
Prepare right-up for application in school
Highlight the theme and experience it.
Prepare a good professional resume
Tell the people you know about your goal, and ask them for the necessary suggestions.
You can also consult a Preferential Career Counselor for this.
Review all your applications again
October-November
Send 5-6 best applications to R1
Start preparing for interview
Decide the deadline for the decision, then plan on R2
Admission in the new year