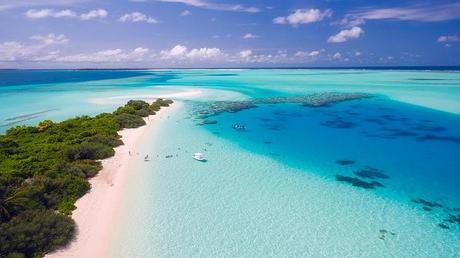 It is a dream of everyone to travel all over the world and visit different unique and most favorite states, but for you to achieve your goal, you will be expected to spend a lot of bucks in booking for the tickets and also pay for the motels and so on. In other words, planning a trip to another state can cost you a fortune due to various requirements that you need to fulfill as the traveler. But, you don't need to spend a lot of money since there are different ways that you can efficiently plan your dream trip.
Choose An Affordable Travel Style
This goes for the flight booking and the place that you will be residing for the time that you will be vacationing in the new state. There are different flight options whereby you can still find flights offered at a reasonable price. Also, every country consists of different motel's which provide different packages for the travelers to choose from depending on their capability of paying. If you cannot afford a five-star hotel choose a clean local motel where you will be offered excellent services, and the foods should be good as well.
Choose a Cheap Destination
If you just need a place where you can take your family to relax and have some quiet time, find areas that are not too far from your state to cut down n the cost of the flight. Consider visiting a nearby city or country that you have always planned to attend such that you will not have to spend all of your savings paying for all the necessary expenses especially if you are traveling with your family. Check out for affordable flights at the SAA Flights company to find the best and most affordable trip for you.
Choose Low-cost Flights
Don't be in a rush to book for a flight from the available trip that you come across. Instead, research about the best possible flights that are near you and choose the one that has excellent packages. Some flights charge depending on the spots that they are stopping, and if you are going to a further state, the charges will be lower as compared to a person who is gong at a nearby state.
Cook Your Food
If the charges of the hotel services in the place that you are traveling to are higher as compared to states that are near you, find a rental apartment that you can rent and cook your food. Buying and preparing food is much cheaper as compared to getting food from motel plus you also get a chance of making enough food for your family.
Research About the Place
Instead of hiring for a tour guide to help you maneuver around the city you are traveling to, consider researching about the place and learn all the available areas and sites that you can visit for easy access when you get there.
---
A trip to your dream destiny does not have to cost you a fortune as long you plan well. Also, use the above tips to help you have a good time at your dream destination without spending too much money in preparing for the trip.