Types of necklines
When it comes to wearing necklaces, necklines matter. And it can go two ways. Your outfit can look: 1) Effortless and/or cool or 2) Tactless and/or forced.  But not to worry, since I'll give you a lowdown on what jewelry goes best with what neckline!

. There are generally about eight different necklines to work with in fashion styles.  I found the image above from Meriam Webster's visual dictionary, which does a fantastic job in explaining words with illustrations and pics!
Plunging neckline: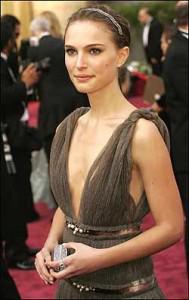 A plunging neckline, believe it or not, usually does not fare well with a necklace even though there's a lot to bare. It takes away from the outfit, which is already a statement. Instead, skip the necklace like Natalie Portman did in 2005 and accessorize with rings, earrings, bracelets, hair/head bands or barrettes.
Sweetheart neckline: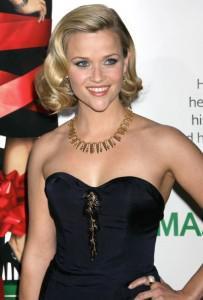 A sweetheart neckline gives a lot of room to work with since the shoulders are also bare. It's a flirty style and looks great with a  short bib necklace, chunky necklace, pendant necklace, and it can be simple or bold. Reese Witherspoon decided to go with a simple statement necklace, and it looks lovely on her! 
V-shaped neck:
A V-shaped neck always looks sweet with a Y-shaped necklace, pendant necklace, or a cascading necklace that follows the V shape like the Pink Trifecta Flower Necklace below!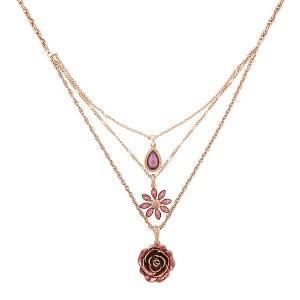 Square neck:
A square neck dress or top looks perfect with short layered chains, a dainty necklace, or a short chunky necklace that creates a structured round curve to complement and balance the square shape.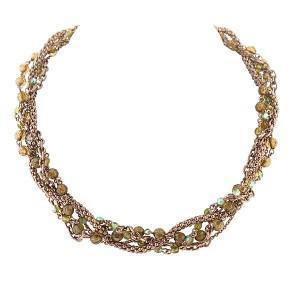 Bateau neck:
The bateau neck covers you up on top, so you want to go the opposite with a long necklace–layered or single.  
Draped neckline:
A draped neckline paired with a necklace can look like too much is going on, so if you must, opt for a short dainty necklace.
Round neck:
Just like the bateau neck, a round crew neck style covers up the neck. A short necklace can compete with the  neckline so you want to go the opposite with a long necklace. Go with a long pendant necklace or one with charms or tassels dangling at the ends and you'll be ready to go out the door in no time!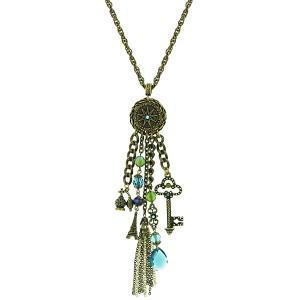 *AND, If you haven't done so, don't forget to enter to win a $250 or $100 shopping spree at 1928.com!!! Click here to enter. (You can enter once a day to UP your chances of winning

) Have a great Thursday!