Images optimization is very important for better search engine optimization. Google loves and support a fast loading of the website. It also helps us in the field of SEO. Webmaster use big size images because they do not want to compromise with the quality of image. Many of bloggers and webmasters fail to decrease the loading time for their pages. And they totally ignored images optimization. Although there are a number of ways which we can adopt to decrease website page loading time.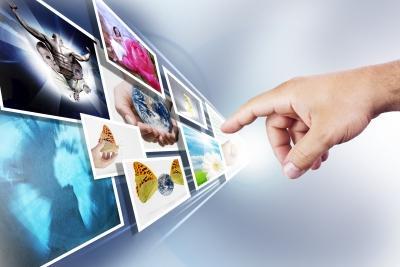 In fact, Google tends to reward sites with compressed images and fast loading. Many people use programs such as Photoshop or Gimp, manually compress and save in other formats. An excellent service to make everything automatically called Smush IT, a free service offered by Yahoo! to lighten the images to be included in a site.
See Also: WordPress SEO Plugins
Here is a well known service Yahoo Smushit which can help you to optimize your images by decreasing images size. By using this service you are not compromising with the quality of images.
How to use Yahoo Smush It to decreas
e Image size
The operation is very simple: just click on UPLOADER and upload your required image to compress. Once the process is complete you will have to download your new image compressed and optimized.
Other option is you can also upload the image using URL tab.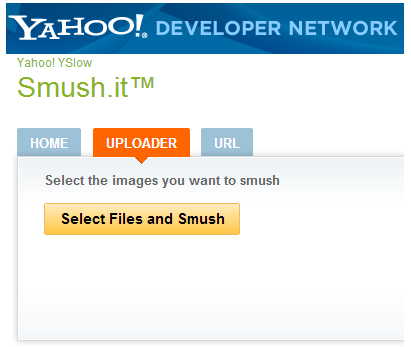 You will say its good, "but I should seriously have not used this service directly. It takes hours! If not days!! if I used this service directly visiting Yahoo SmushIt website. I am using WordPress and Yahoo SmushIt is available in a free plugin. Thats great so upload any images of my website/blog is simple as 1,2,3!!
Compress Website Images with WordPress Plugin
Here we find solace in a particular plugin for WordPress, Download WP Smush.it, that does this automatically. This plugin is able to process images with our algorithm to compress and SmushIt. This plugin clean unnecessary weight without any change in appearance or removing visual quality.
See Also: How to Add Facebook Floating Widget
Once installed, you will not have to configure anything. The plugin will do the job automatically.
Click on "Media "of the administration panel of WordPress for each image you can see, the data relating to its compression.
On the right you will see a word "Smush.it now!" which means that your images has yet to be compressed.
Clicking the image will be sent to the voice service Smush.it and will be automatically charged on WordPress. To optimize all the images you need to click the words under the heading Media "Bulk Smush.it ", which will send your entire image to the service.
Note: (The time of this practice varies according to the number of images on your site, so if you have many go to the bar and wait for the process to be finished )
Now Speaks you mind about this WordPress Plugin