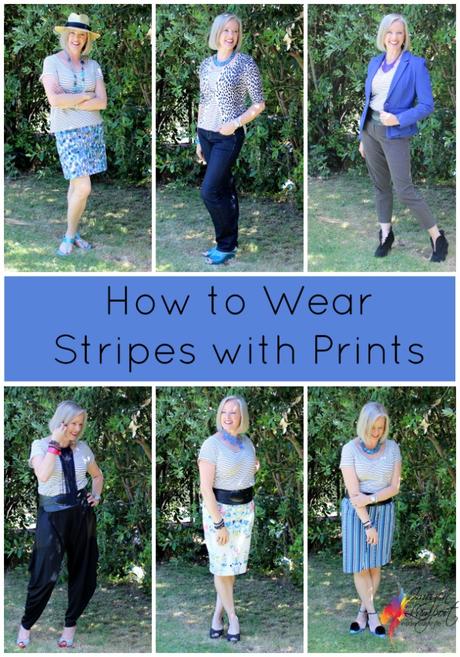 An Interior decorator once told me that she always treated stripes as a 'solid' rather than as a pattern as they are so easy to mix with multiple other prints and patterns.
Many of you will have a simple striped t-shirt which you may usually wear as your patterned element of your garment. But how about you think about wearing it more like a solid and mixing it with other prints? From florals to abstracts, stripes on stripes there are easy ways to wear your stripes with other prints.
How to Wear Stripes with an Abstract Print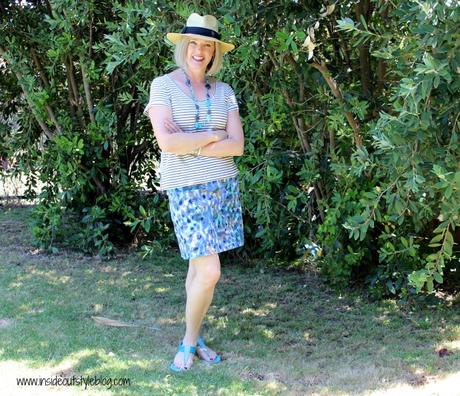 An abstract print needs to contain the colours in the striped garment to create harmony. That's the basic rule of mixing patterns which I've explained before here.