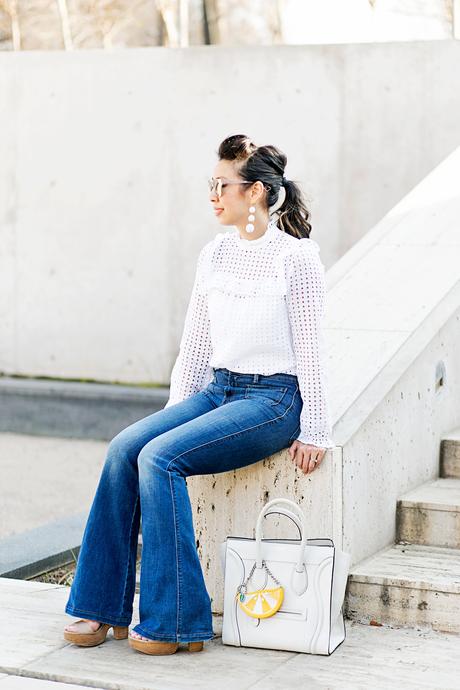 Mixing high and low is totally my thing. In fact, this eyelet Target top was thought to be Valentino by a Neiman Marcus beauty associate! I kid you not! Maybe she was being nice, but I believed her. When I was shooting with Angie, she said that I made Target clothes look so expensive and I needed to do a blog post on "How to Shop at Target"! LOL! There you go! This is how the post was born!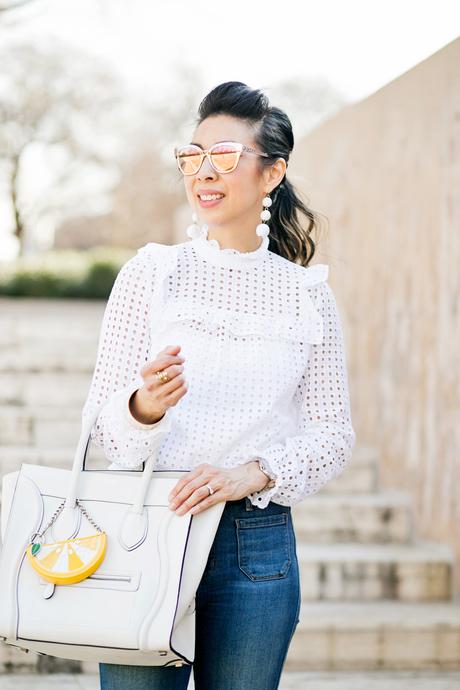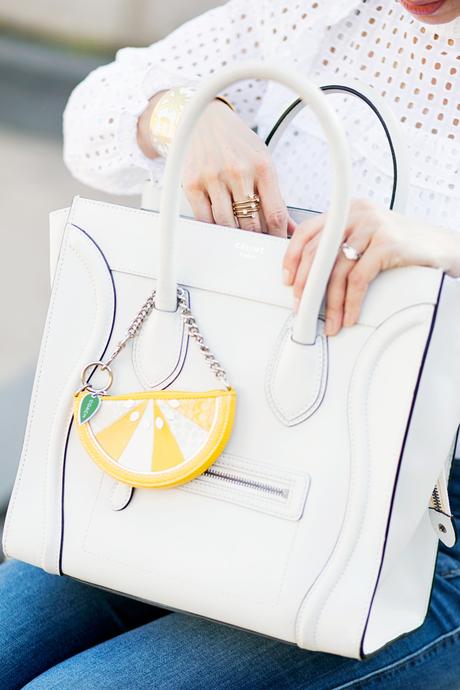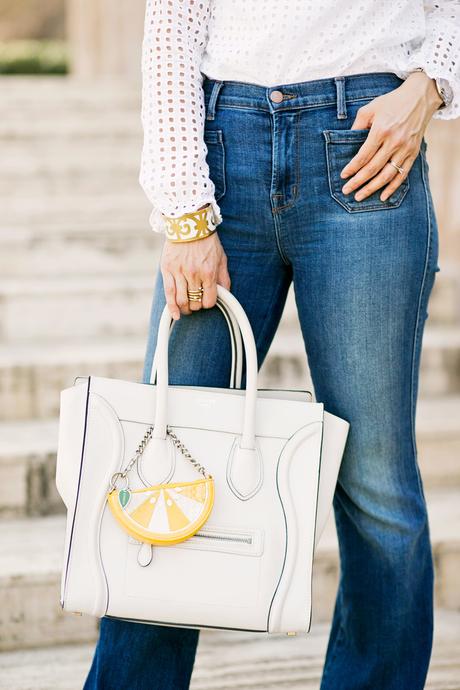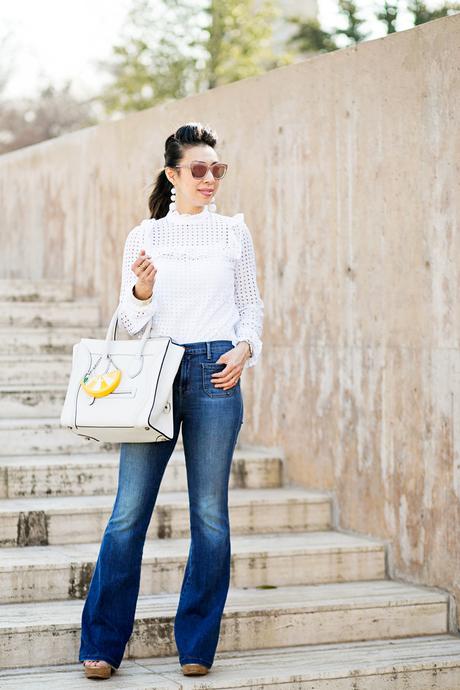 // Photography by Angie Garcia //
I've learned a few tricks to help make your whole outfit look expensive even you are wearing a Target top!
ONE // Check the fit and pay attention to the details.
When you have a trendy or inexpensive top, make sure you have a good fit. Something that fits you like a glove always looks better. Telltale signs of a cheap piece are poor stitching and stray threads. Stay away from poorly constructed cheap pieces and cut any stray threads off IMMEDIATELY.
I usually stick to pieces that are natural fabrics (like cotton/wool). Polyester pieces give wonderful shape and form (as seen in this post) and will age well. I've found that rayon mixes will shrink if you don't dry clean them. Additionally, this is an easy one but make sure the item is wrinkle free. Wrinkles kill an outfit. Even an expensive item will look bad wrinkled.
TWO // Invest in great accessories! Mix high with low.
A nicely constructed handbag is a must. It doesn't have to be Chanel but invest in at least one well-constructed bag. Michael Kors, Kate Spade, and Coach make lovely pieces, and you can find great deals at The Outlets. And my favorite Chanel Boy Bag look-for-less is the Rebecca Minkoff love bag. Additionally, consignment shops are fantastic places to find a quality piece for less. Did you see my Instagram Story about the gold YSL mini muse bag that I found at Clothes Circuit for $159??!!! Right!! (My other faves are Neiman Marcus Last Call, The Real Real, LGS, and Feminine Fashion.)
Additionally, you can wear less expensive pieces like earrings or sunglasses as long as they are made well. Again, pay attention to details!
THREE // Wear it with confidence!
Now I LUUURRVVE Target! I've been a fan forever, and they just keep wowing me especially with their collaborations like Who What Wear. After you've accessorized your outfit, make sure you feel like a million bucks! Your confidence will show and likely gain a few compliments.
What other tricks do you know to make an outfit look expensive? Happy Friday Y'all! We are headed to the Dallas Car Show this weekend! Little M LOVES cars, and he will get into every single car!! It's so cute (and tiring)! What are y'all up to this weekend?