Today I am going to reveal some useful tips on how to mix furniture styles like a pro.  I do not go for matchy matchy - it looks too contrived and does not really let the homeowners personality shine through. Even if a room looks "good" if I can tell every piece is from the same catalog, I'm not really impressed. Everyone prefers a space that looks like it came together overtime but also with style, and that allows the character of the people who live their to shine through. This is easier said then done. Furniture is such an important player in a room, so putting together a meaningful collection of furnishings can be daunting to say the least. Below are some useful tips to successfully mix furniture styles: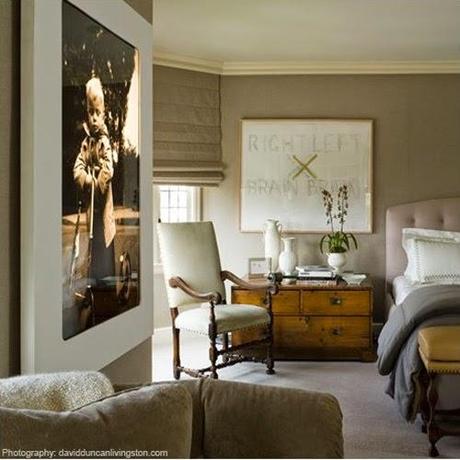 An easy place to start might be your walls.  I love the look of traditional furnishings with modern art
via Designerscall.com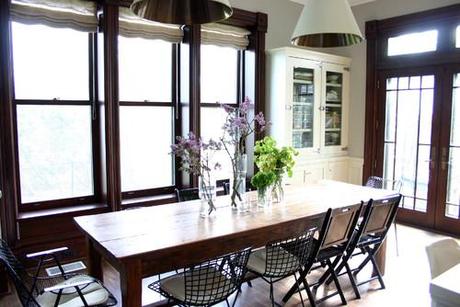 Traditional Kitchen by Chicago Kitchen & Bath Designers Rebekah Zaveloff | KitchenLab
Work with the bones of your home.  If your home is a country style abode, work in a few vintage pieces. Make it easy on yourself when you are starting out by choosing styles that pair well together.  Country and Vintage work well.  Victorian, a style that celebrates the ornate, pairs well with French and Asian. Arts and crafts works will with midcentury modern and modern.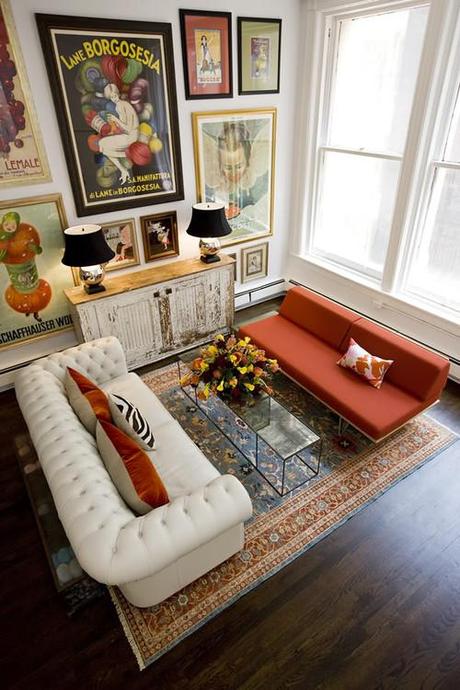 Eclectic Living Room by New York Interior Designers & Decorators ABCD Design LLC
Eclectic is undoubtedly a style that lends itself to mixing.  Make it work with surprising details like travel mementos or memorabilia from your past lives. This gives the illusion that every piece has a story behind it or sentimental value.  That way even if the mod couch doesn't have a story behind it, it will look like it does because many other elements in the room do.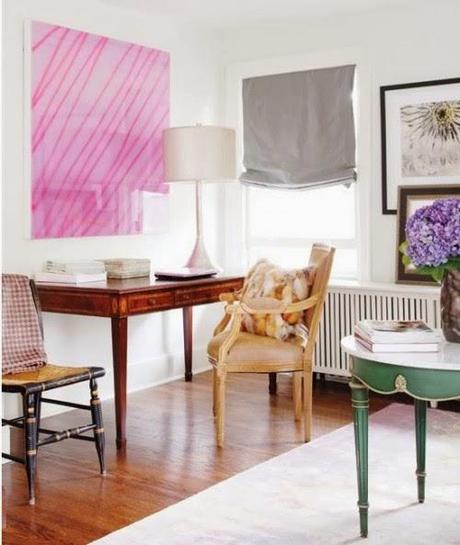 Here, a mix of antique style furniture is kept fresh with a modern table lamp and modern art.  Also notice that the furnishings all have a similar visual "weight" to them, which helps keep this space look airy.
via Shelterness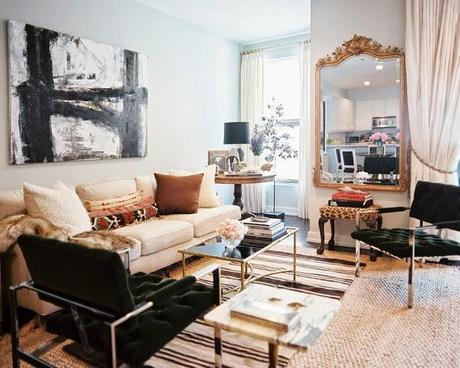 Don't forget your walls.  The abstract painting pairs well with the modern chairs, while the gilt mirror pairs well with the coffee table - but they juxtapose one another.  Creating relationship like this helps the space feel cohesive.
via Lonny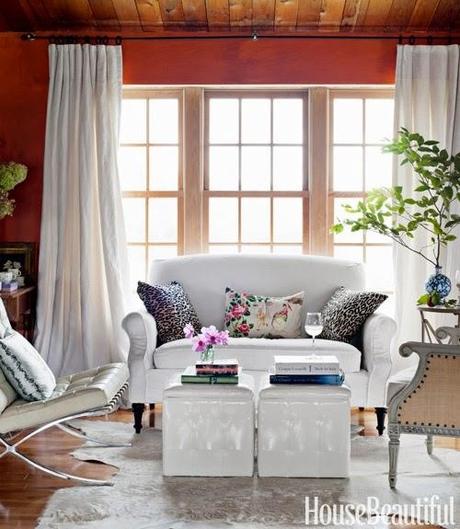 Mix "like" pieces.  By like I mean chairs, or stools, or side tables, etc.  Here two side chairs of very different style really stand out and bring attention to themselves because they are two different styles.
via Pinterest via Elements of Style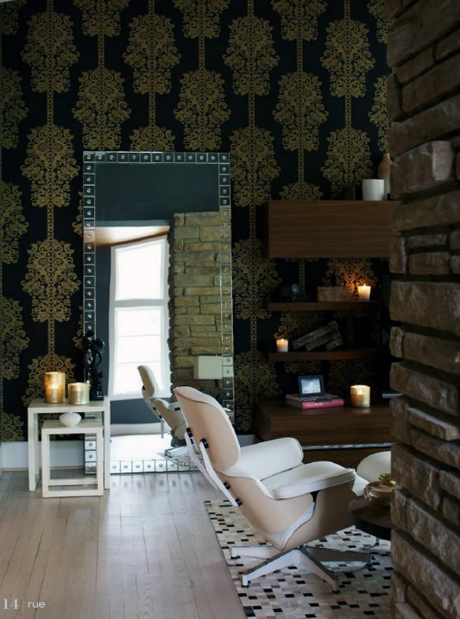 Here, the black and gold baroque wallpaper is an unexpected surprise in a room of modern furnishings.


via Rue Mag