copyright 2021 Art of Living, Prima Media Inc/Maria Liberati
Clogged kitchen sinks are one of the most common problems a homeowner experiences. All too often food debris and soap residue builds up to make it nearly impossible to drain. Make your kitchen sink drain faster by using baking soda and vinegar, using a drain cleaner, and pouring boiling water down.
Use Baking Soda and Vinegar
The chemical reaction that occurs when baking soda and vinegar are mixed is very effective in unclogging a drain. Your ratio should be about equal: one cup of baking soda, one cup of white or apple cider vinegar. Before trying this technique, you should remove any standing water so the baking soda and vinegar can work its magic. First pour the baking soda, then the vinegar. When the bubbles subside, cover with the stopper, and set the timer for 15 minutes. After the time has expired, try flushing the drain with hot water to assess the drainage situation. If needed, repeat the process.
Use Drain Cleaner
Sometimes, the buildup in your pipes will be more stubborn than you initially thought. Drain cleaners can break up materials that accumulate in your plumbing system. Because of the chemical compounds, it is important to wear gloves, avoid spills, follow directions, and not to mix with other cleaners. You would not want an adverse chemical reaction to harm you or your home. The chemical and enzymatic cleaners available are excellent sources for clearing anything that is in the way of your sink from draining properly.
Pour Boiling Water
When it comes to cleaning inside the home, water is damage free. Often your sink has buildup of soap and food debris that just needs a little encouragement to make it down the drain. Hot water will loosen the blockage and promote healthy draining.
Pouring boiling water down your drain really is as simple as it sounds. Bring a half gallon of water to a boil, pour the boiling water directly into the drain, wait for 1-3 minutes, then turn on the faucet to check water flow. If you need the sink to drain even faster, repeat the process.
When your sink is clogged or draining slowly, it is important to fix the issue as soon as possible, to prevent flooding and further damage. Keep your home and your drain healthy with frequent maintenance and avoiding materials the drain cannot process. When needed, use the tips above to restore swift flow.
Read this next: How You Can Promote Food Safety in Your Kitchen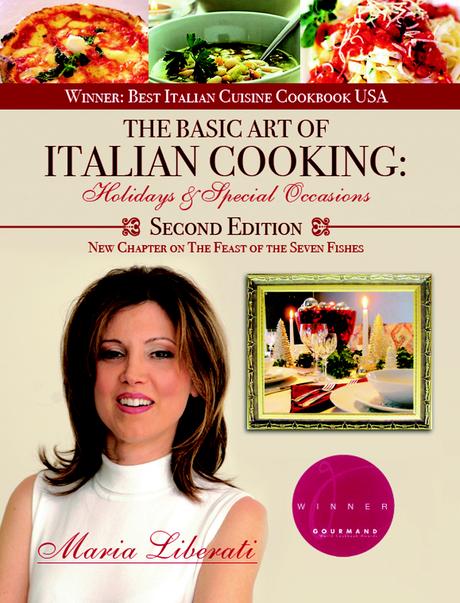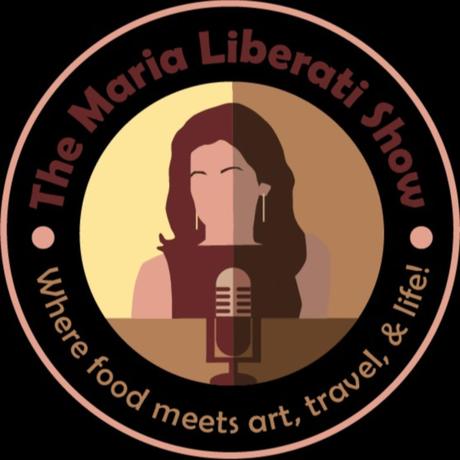 The Maria Liberati ShowGourmand World Award winning author/Celebrity Chef Maria Liberati intersects where food meets art, travel and life! Join Maria as she interviews fascinating guests in food, wine, culture, art , literature. Guests let us in to their food world and answer the question "What does food mean to you" and share the special connection food has in their life. Maria has a talent for creating common ground for people from all walks of life and many varied talents through one common denominator-food. Discover what food means to you, your life ,your history, your persona. Support this podcast: <a href="https://anchor.fm/maria-liberati/support" rel="payment">https://anchor.fm/maria-liberati/support</a>
Podcast Subscription Menu
by
maria liberati
"Diners, Drive-Ins and Dives" creator David Paige joins us to talk USA State Fair staples and history. Follow that up with Chocolate Coffee Brownies and it'll feel like summer no matter when you listen! 
Enter, "The Maria Liberati Show," based on her travels, as well as her Gourmand World Award-winning book series, "The Basic Art of Italian Cooking," and "The Basic Art of…" Find out more on https://www.marialiberati.com
—–
Intro music: "A Quick Coffee" by Borrtex – available via Creative Commons Attribution-ShareAlike 3.0 https://creativecommons.org/licenses/by-sa/3.0/us/
Outro music: "First Day of Spring" by David Hilowitz – available via Creative Commons Attribution-ShareAlike 3.0 https://creativecommons.org/licenses/by-sa/3.0/us/
—
Send in a voice message: https://anchor.fm/maria-liberati/message
Support this podcast: https://anchor.fm/maria-liberati/support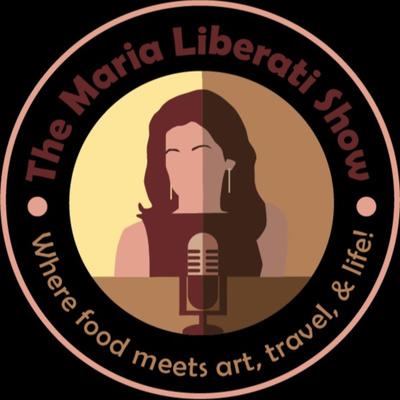 Search Episodes
Secrets of the State Fair and Chocolate Coffee Brownies September 1, 2021 maria liberati To Be or Not To Be: Who was the real Shakespeare? And a real Sicilian Cannoli August 26, 2021 maria liberati Ratatouille and so Much More! August 18, 2021 maria liberati How To Quench Your Thirst This Summer! August 12, 2021 maria liberati How to Celebrate August with Fajitas, Cornmeal Cookies and Books! August 5, 2021 maria liberati When Life Gives You Lemons… Make Pesto! July 29, 2021 maria liberati America's Funniest Mayor and Local Cuisine July 22, 2021 maria liberati Tis the Season for Blueberries and Drive-Ins! July 14, 2021 maria liberati Chef's Secrets for Cold Pasta Salads and Food Culture July 9, 2021 maria liberati How to Make Your New Favorite Breakfast July 1, 2021 maria liberati
Search Results placeholder