How to make vinegar fruit wash to prolong the life of your berries. A simple meal prep trick that will help your berries last for longer, with step by step photos showing you exactly how to do it!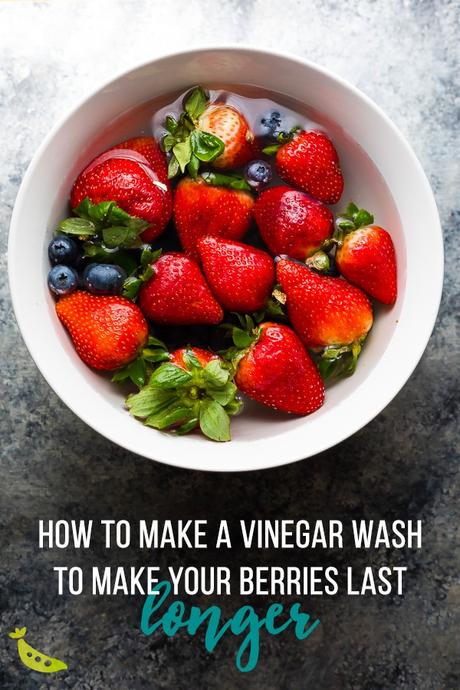 I have a love/hate relationship with fresh berries.
LOVE- that beautiful juicy fresh berry…so much flavor and the best texture!
HATE- blink and they've gone bad. Nothing worse than going into your fridge and finding a box full of moldy, squishy berries, right?
Well, friends, I have a little trick that helps prolong the life of your berries, and you probably already have it in your kitchen: white vinegar.
Yes, you read that right! Give your berries a quick dunk in a dilute white vinegar mixture, and you are helping kill off those pesky mold spores.
Following the tips I share below, you can use berries in your meal preps, or just keep them for longer in the fridge! Hurray!