How to make overnight steel cut oats, no cooking required! Vegan and gluten free, with just 4 ingredients required and ready in just 5 minutes of meal prep.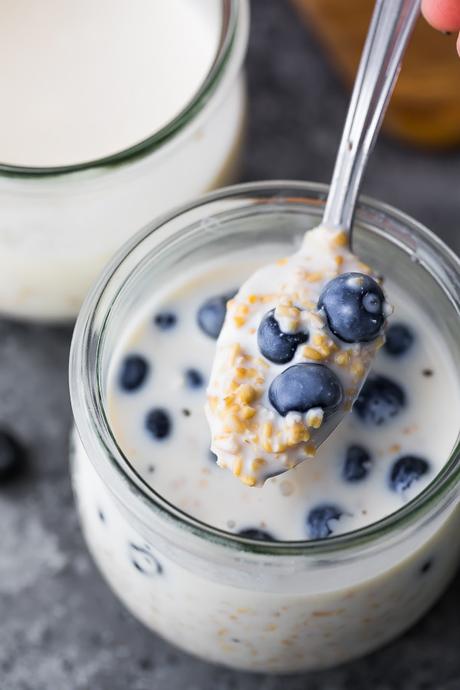 After hearing about overnight steel cut oats in our Meal Prep Challenge Facebook Group, I thought I was hearing things wrong. Steel cut oats couldn't possibly soften just by soaking, right? Wrong.
Well, kind of wrong.
These overnight steel cut oats do soften up in the fridge, but they are SO different in texture from traditional overnight oats, and also very different in texture to traditional steel cut oats. They soften but retain a really good chew to them….in fact, they remind me of a chewy muesli or granola.
I have tested these steel cut overnight oats with about a million different variables and can't wait to share my findings with you!
Don't forget to pin this recipe to save it for later!
Continue reading: How to Make Overnight Steel Cut Oats (no cook)