Crispy, flaky and multi layered wheat four Indian bread
Paratha or parotta is the popular bread of Indian specially from North India and Punjab.Parathas are made in many ways and varieties but this lachcha paratha is very popular due to its crispiness and flakiness, its little tricky to make but not difficult at all.
This can be enjoyed with any spicy gravy curry or bean curry. It can be made either with wheat flour or refined flour or with the mix of both. little extra oil is used to make this then the regular paratha. .you can use either oil or ghee to make it.
There are 2-3 methods to make lachcha paratha but I prefer to make this way,as it gives best result.
first the dough ball is rolled then a paste of oil and flour is applied all over the paratha and then it is folded like a chinese paper fan and then it is twisted to make a round roll.you can also make the rolls ahead (till step 11)and then the final rolling and shollow frying can be done at the time of serving.
If you are looking for some more
Paratha
recipes then check -
Papad paratha
 ,
Mooli paratha
  ,
Methi

 Thepla ,
Moong daal paratha
 and the popular
Aloo methi paratha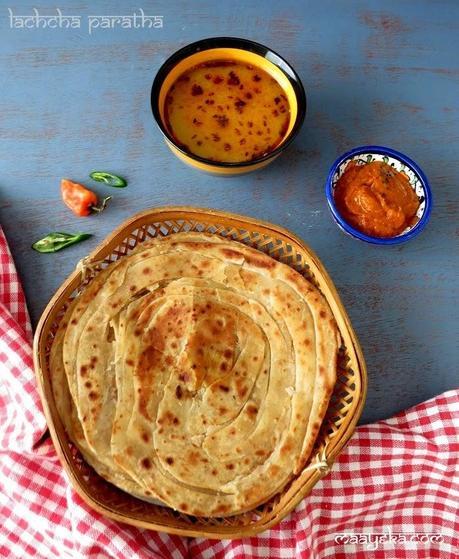 Prep time -15 min
Cooking time -15 min
Cuisine - Mughlai, Indian
Difficulty level - medium
Type - Main
Serve -3-4
INGREDIENTS-
Wheat flour /atta- 3 cup
Cooking oil- 3 tbsp + to shallow fry
Salt - 1 tsp
PROCEDURE-
Take a big and deep vessel and add flour,oil and salt.
Mix everything very well.
Add water to make a medium soft dough.
Cover the dough with a moist cloth and keep aside for 15 minutes.
Now make medium size ball from the dough
Dust the dough ball and roll to make a medium thick roti/disc
In a small bowl take 3 tbsp of cooking oil and add 2 tbsp of flour and mix well.
Now apply 1.5 tsp of this oil and flour mixture over the rolled roti /disc.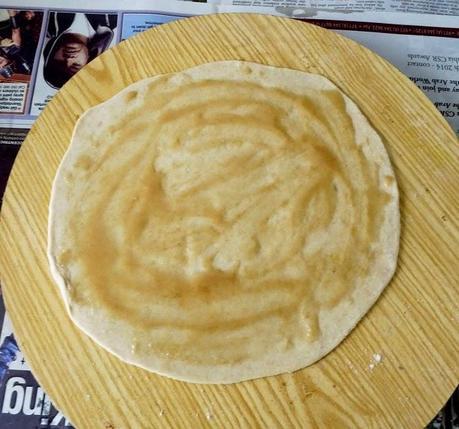 9 . Fold the roti like we use to make paper fan or like we fold our saree to make plates.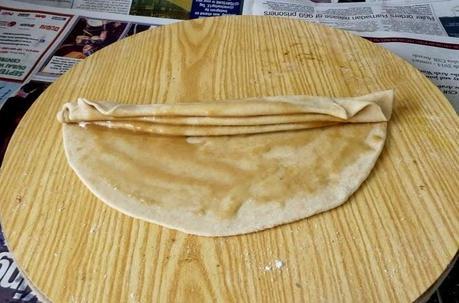 10. When done with it then slightly stretchand pull it lengthwise.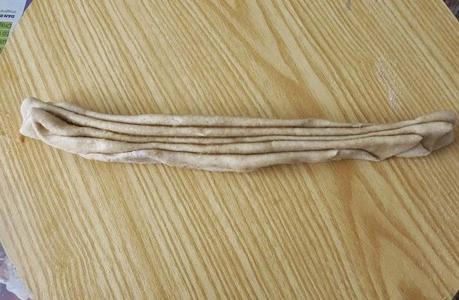 11.Now roll it to make a circle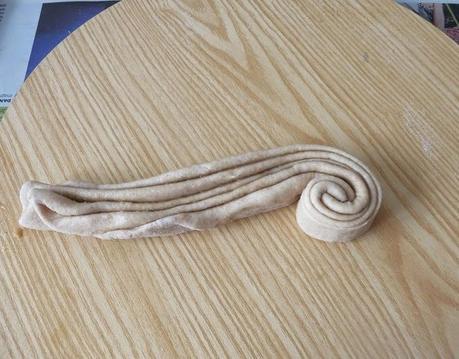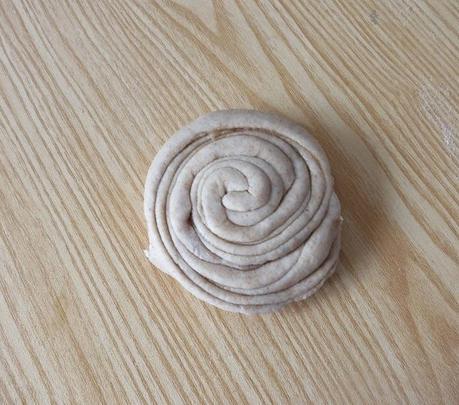 13. Dust it with some dry flour and roll it gently to make paratha of medium thickness ,don't roll it too thin,it should be medium thick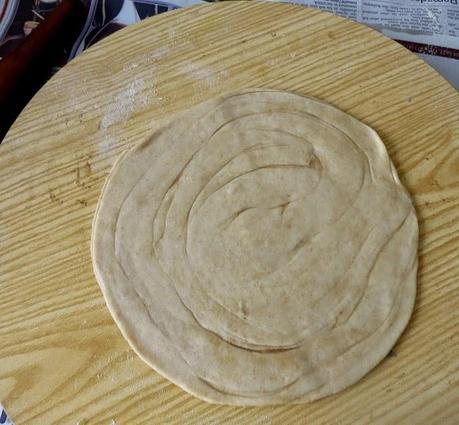 14. Now put the rolled paratha on a medium hot tawa/griddle and cook for a minute.
    15. Turn the side and cook till few brown spot appears on it.
    16. Apply some oil or ghee all over the paratha and flip the side.
    17.  Press paratha with a spatula and cook till it become golden in color.
    18.  Repeat the same process with other side too.
    19.  Remove from the tawa/griddle and crush it slightly from the sides with your hands or use a cloth
    20 .Serve hot with any curry of your choice.
NOTE-
Instead of wheat flour/atta you can also use refined flour/maida or multi grain flour to make this paratha.