Nobody likes to feel like a number and we all love the personal touch when it comes to customer service. By personalising your marketing campaigns, you can reach a wider audience and engage customers with your brand, ensuring they will remain loyal to you for years to come. Whether you opt for an email marketing campaign or direct mail approach, the goal is the same – attract new customers and engage and retain existing customers with special offers or exciting news.  If you are looking to raise brand awareness, increase your sales and grow your company, and one of the most effective ways to do that is to get personal, drawing the recipient in and creating a connection to your brand without them even realising it.
Quite often, busy people don't have time to read all the marketing materials they receive even from their favorite brands. Research shows you have around 3 seconds to make an impact on your customer; this applies whether they're visiting your website, opening your newsletter or seeing your product on the shelf.  The world moves at a faster pace than ever before, so to grab and retain your customer's attention, you have to tailor your message to them specifically.

Coka Cola's campaign allows individual to find bottles with their name or their friends' names making buying a drink more fun, engaging and rewarding.
To emphasize the power of creative and innovative branding you only have to look at the success of this recent campaign by Coca Cola, in Manchester, UK there were queues out of the door at one of the local supermarkets in anticipation at being one of the first at getting a personalised bottle.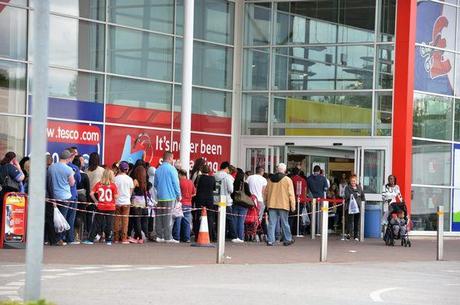 Some companies simply add the recipient's name to the top of the newsletter or email – this is enough to draw some customers in and keep them reading until the end, but it doesn't work for everyone.  Ultimately, if the email's content doesn't interest them or isn't relevant to them, they'll be hitting delete before they're even halfway down the page.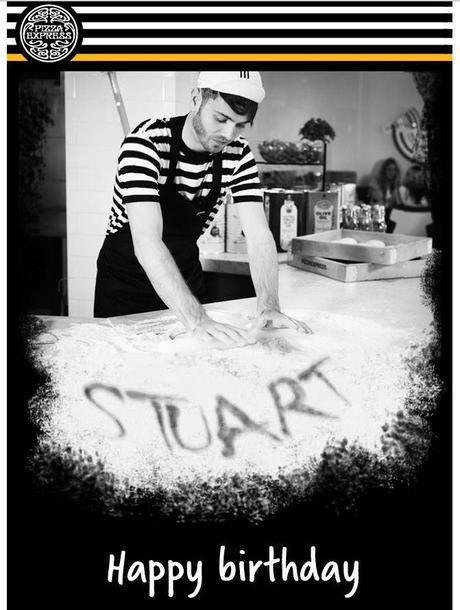 Pizza express personalise both the subject line and the email content to reward the receiver, the fact the recipients name is animated (in the flour of the image) makes it feel even more personal.
It's all about tailoring the content and style of your marketing materials to suit the recipient.  Whilst this might not always be practical for smaller companies when using direct mail, email is an affordable and easy way to send out a range of different newsletters targeting specific consumer groups.  For example, if you break customers down into categories according to age, previous purchases or other criteria, it becomes easier to target these groups with information and special offers personalised for them.  The chances of grabbing their attention just increased, and as a result they're more likely to come back to your website and become a repeat customer!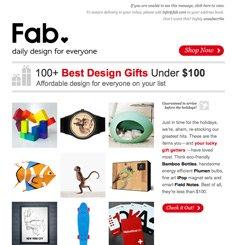 The email newsletters from Fab are tailored to the uses preference, people interested in vintage items will receive one newsletter and people interested in food will receive another.
When you think about it, your marketing piece/message is just one of hundreds the average person will see over the course of the day, so you need to ensure that it grabs the recipient's attention and holds it long enough for them to engage with the offering.  By getting personal with your customers, you'll not only build a loyal customer base, but continue to attract new customers who will look forward to receiving your email newsletter every month!
Further reading:
Should you personalise your website?
Case Study: Personalised email marketing in retail:
Brands are utilising 'hyper personalisation', read more in this interesting article:
Online and offline personalisation:
http://www.themarketer.co.uk/how-to/masterclass/how-to-personalise-your-customers-experience/
Treat customers as individuals:
http://marketingblogged.marketingmagazine.co.uk/2012/05/30/one-size-definitely-does-not-fit-all/
Author bio: Personal design is a core component to all that The Pink Group do in their work. Being a creative communications agency their team are experts in all areas of graphic design.
Original Content by SEO Andy @ How to Make Design Personal