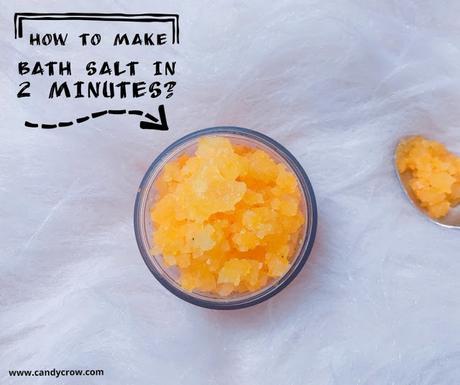 Homemade bath salts are easy to make, and it has been used for ages bot just for relaxation but also for reliefs from common ailments like muscle pain, insomnia, and flu. For glowing skin, read "
Home remedy to get glowing skin in a month
"
Let us have a brief look about the ingredients that are used in the bath salt and their uses.

1. Epsom Salt: 
Epson salt is magnesium sulfate. It helps in flushing out toxins from the body, relieves stress and muscle pain.
2. Sea Salt:
Sea salt helps in reducing cramps and promotes sleep. It is inexpensive and one of the best choice of salt to make bath salt.
3. Lavender Essential Oil:
Lavender essential oil is well known for relaxation and stress reliving property. It promotes healing and helps in treating skin irritation and rash.

4. Tea Tree Essential Oil:
Tea tree oil is renowned for its ability to help overall healing, itching and fungal problems. It is also used to treats cold and seasonal allergies efficiently.
Ingredients Required To Make Bath Salt:
Sea Salt: 1 Cup
Epsom Salt: 1/4 Cup
Lavender Essential Oil: 6 Drops
Tea Tree Essential Oil: 6 Drops
Food Coloring: Pinch (Optional)

How To Make Relaxing Bath Salt in 2 Minutes?
 Before you start, be sure that all the tools and ingredients required for making the bath salt are near you.
1. Take a large dry container and add all the salts to it. Mix it well.
2. Add tea tree and lavender essential oil to it and mix thoroughly with a spoon or with your hands by wearing gloves on it.
3. Once it is mixed well add food color to it and give it a good mix.
4. Once all the ingredients are thoroughly mixed transfer it to a clean and dry container.
5. Use it whenever you need a relaxing bath or foot soak. Also Read " How to make Deodorant at Home?"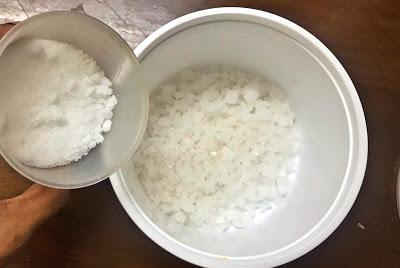 Add Epsom and Sea salt in a bowl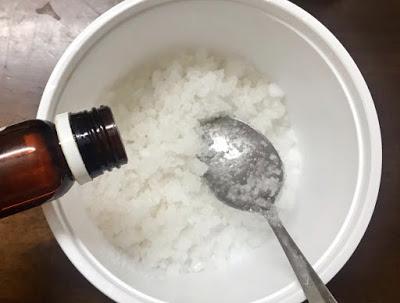 Add Essential oil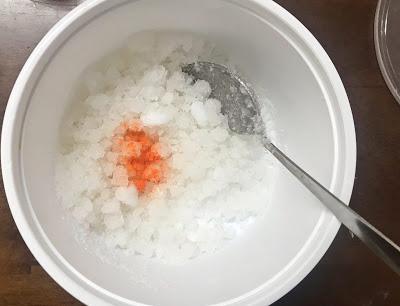 Add Food Color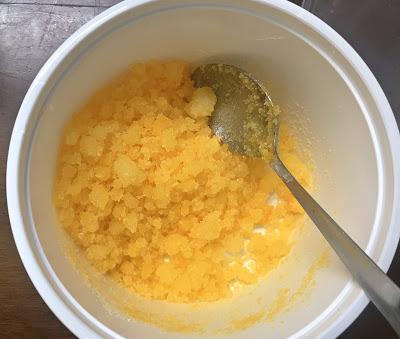 Mix well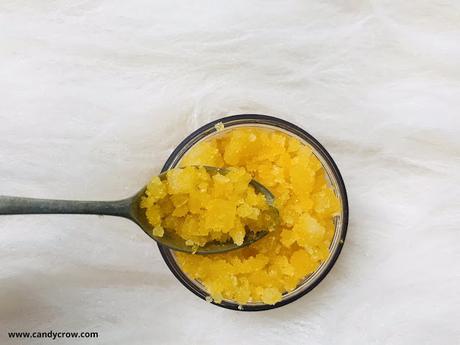 TADAA! Bath Salt in 2 Minutes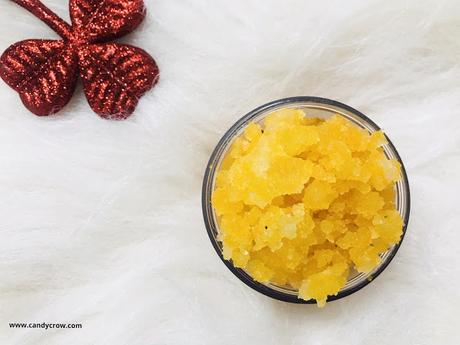 Tips:
* Food coloring is optional, and you can skip it.
* If you are suffering from dry skin, add one tablespoon of oil to the bath salt.
* You replace the essential oil according to your need.